Macerich Sells Tucson Shopping Center for $165 Million
Monday, September 27, 2021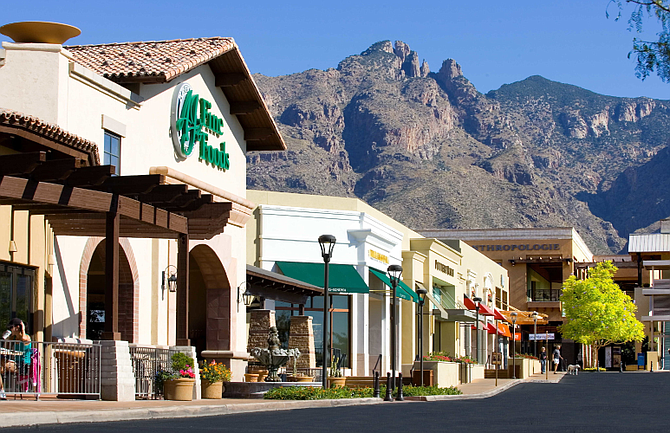 Santa Monica-based Macerich Co. sold La Encantada, a retail center in Tucson, Ariz., for $165.3 million on Sept. 17.

La Encantada is a 246,000-square-foot open-air center at 2905 E. Skyline Drive.

Its tenants include Crate & Barrel, Coach, Victoria's Secret and Apple stores.
The sale of the center generated $100 million of incremental liquidity for Macerich.

And it's not the only retail property Macerich has unloaded lately.

In March, it sold 95% of the Paradise Valley Mall in Phoenix. That sale generated $95 million in net proceeds for the company.

The company has been selling its noncore assets to generate more liquidity.
"In addition to sales of these properties, we are successfully executing on a robust land and pad sale program, from which we expect to generate an additional $100 million during 2021-2023," Ed Coppola, president of Macerich, said in a statement.
 
"Our focused disposition efforts are designed to allow us to recycle capital into key densification and diversification activities as we continue to realize our town center strategy at a number of Macerich properties across the country," he added.

Macerich owns 49 million square feet of real estate, largely from an interest in 45 regional town centers.

Locally, its real estate properties include Santa Monica Place and Los Cerritos Center.

Macerich released its second quarter earnings in August. Occupancy, according to company Chief Executive Thomas O'Hern, hit a low point in March but has since seen growth, even compared with 2019. 
In March, tenant sales were up 8.6%, April sales were up 9.9%, and May and June were both up 15% from 2019 levels.

Traffic, however, is only at 90% of what it was pre-Covid. 
O'Hern said during the earnings call the retail environment feels stronger now than it did coming out of the financial crisis in 2009 and 2010, and he expects the rest of the year to be strong.

During the call, he also said he expected the company to have "another transaction or two by year-end." 
The proceeds from the sale or sales, he said, would be used to deleverage the
company.
For reprint and licensing requests for this article, CLICK HERE.