Revolve Hires Kendall Jenner in Marketing Push
Monday, September 13, 2021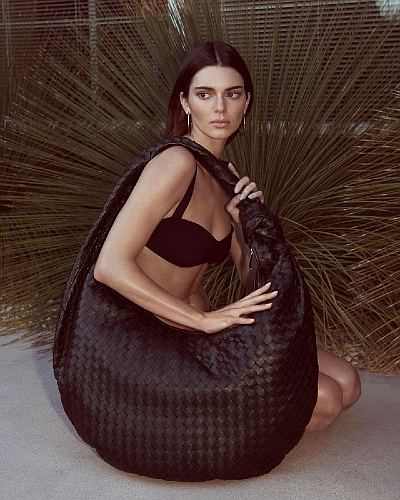 Revolve Group Inc. is embarking on a major marketing push that involves increased spending and a celebrity hire.

The Cerritos-based ecommerce retailer will raise marketing spending from 15% to 18% of sales in the third quarter and has appointed model Kendall Jenner as creative director for Forward, its luxury-focused division.
 
Jenner, who kicked off her new role during New York Fashion Week, will be in charge of the look and feel of the website; curation of brands; monthly edits of must-have trends, styles, and looks; as well as marketing ideas, brand partnerships and brand activations.  

"Kendall as the creative director for Forward is the perfect choice as we continue to invest in the next-generation luxury consumer," Revolve's Co-Chief Executive Michael Mente said in a statement.

At the onset of the pandemic, Revolve reduced its marketing expenses to $36.5 million after the cancellation of several brand marketing events, including the #REVOLVEfestival. The company then nearly doubled those expenses to $61 million during the first half of this year.

Through Forward, the company offers an assortment of iconic and emerging luxury brands. The segment contributed $39.8 million in revenue in the second quarter that ended June 30, an increase of 151.1% compared to the same period in 2020.
 
Revolve's total revenue for the quarter reached $228.6 million, a 61% year-over-year uptick and 40% jump from more stable 2019's second quarter.

"We increased our activity on the marketing front this quarter, and we are planning to significantly increase our activity in the coming quarters," Co-Chief Executive Mike Karanikolas said during last month's earnings call. "We will be investing more than ever in what we believe are some truly exciting initiatives to be unveiled in the upcoming weeks. We believe this is the right time to invest and that these investments will help us to further capitalize on our current business momentum, drive incremental consumer awareness and customer activity and further elevate the brand for the next phase of growth."
For reprint and licensing requests for this article, CLICK HERE.