Fat Brands Drops $300 Million on Twin Peaks Acquisition
Monday, September 6, 2021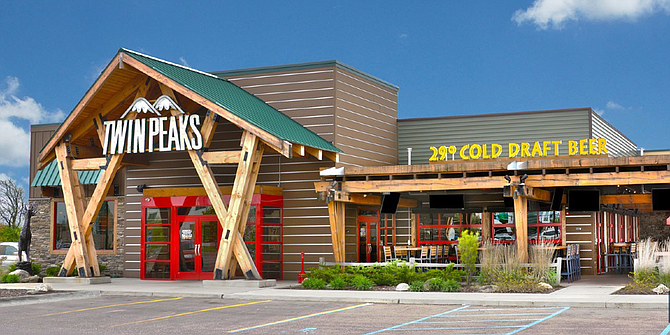 FAT Brands Inc.'s latest deal to acquire a Texas-based sports bar chain upped its acquisition spending to about $743 million, and there's more to come before year's end.
 
"We're not done yet," said Chief Executive Andy Wiederhorn. "We think there's great opportunities in the restaurant space right now, coming out of Covid. We're making investments for the long term and buying brands that have a proven track record. We're in the middle of making deals that are really accretive to the company and growing in line with our strategy."

The Beverly Hills-based company — whose roster of franchises includes Johnny Rockets, Fatburger, Round Table Pizza and Hot Dog on a Stick — said on Sept. 1 it has agreed to buy Twin Peaks Restaurants from Garnett Station Partners for $300 million.
 
The deal, set to close this month, is funded with the proceeds of $250 million of new securitization notes and the issuance of Series B preferred stock to the sellers of shares, according to the company.

Twin Peaks has 82 locations, of which 56 are franchises. The polished casual dining restaurants collectively generate about $400 million in revenue, which will bring FAT Brands' systemwide sales to $1.8 billion and its door count to 2,100.

"On average for the 82 stores (the annual revenue) is about $4.8 million, but newer stores are doing $6 million, so they've really figured out their recipe to be successful when they open these sports bars," Wiederhorn said.
 
He added that Twin Peaks' Chief Executive Joe Hummel is "a rock star," and that FAT Brands is "very committed to really not changing anything right now."

"Some of these businesses that we buy are big integration plays — we're merging the back office, accounting, legal, corporate headquarters to take advantage of the synergies and save money," Wiederhorn said. "This business is … going to grow from 80 to 100 restaurants in the next 18 months. That's 25% growth. We want to leave them to run the business as they have been."

Hummel oversaw operations and purchasing at Hooters of America from 2004 to 2011, before becoming a COO and partner at Atlanta-based La Cima Restaurants, which owned 15 Twin Peaks franchises. He took over as CEO in 2016 after Twin Peaks' founder Randy DeWitt sold a majority interest in the company to La Cima. Garnett picked up the chain in 2019.
 
Hummel echoed Wiederhorn's excitement for what lies ahead.

"Our business has returned to tremendous growth and success over the past six months — from rapid franchise development to same-store sales outperformance — and we're just getting started," he said in a statement. "Our new partnership with FAT Brands will allow us to accelerate our ambitious growth trajectory with the synergies now available through our new parent."

The Twin Peaks deal follows FAT Brands' July acquisition of Global Franchise Group from Serruya Private Equity Inc. and Lion Capital for $442.5 million in cash and stock. Atlanta-based Global franchised and operated quick service restaurant concepts Round Table Pizza, Great American Cookies, Hot Dog on a Stick, Marble Slab Creamery and Pretzelmaker.

Fat Brands reported a loss of $5.9 million on $8.3 million in revenue for the second quarter that ended on June 27. Systemwide sales for the quarter grew 201.9% compared to the same period last year, and were up 44.5% from the second quarter of 2019.
For reprint and licensing requests for this article, CLICK HERE.