China, India Could Lead Major Edtech Consolidation in LA
Monday, October 18, 2021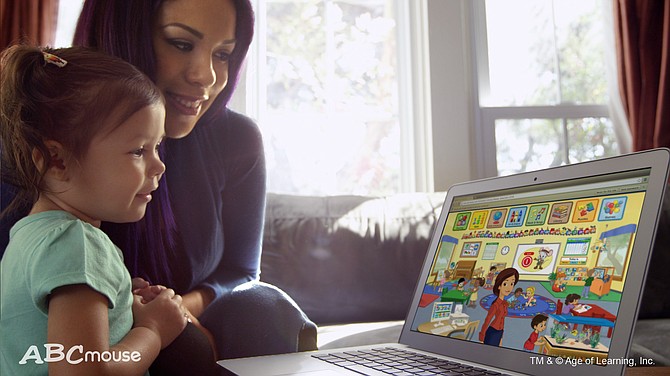 The education technology sector in Los Angeles has seen a surge in major investors from a disparate group ranging from corporations headquartered in China and India to private equity looking to capitalize on a pandemic that reinvigorated online learning.
 
Some local edtech companies have been bought in this shakeout while others are attracting hundreds of millions of dollars to help them expand — both in the United States and internationally. It's arguably one of the more vibrant startup sectors in Los Angeles, according to industry experts.

One source with India-based 3One4 Capital thinks a consolidation may be on the horizon in Los Angeles, led by a handful of "four or five" major buyers. Local companies that these buyers could be eyeing include Glendale-based Age of Learning Inc.; El Segundo-based Liminex Inc., better known as GoGuardian; and New York-based Begin, the company behind early childhood software brand Homer and which recently bought Pasadena-based CodeSpark Inc.

"L.A. makes for one of the top destinations for acquisitions," said Pranav Pai, 3One4 Capital's founding partner and an early investor in Byju's, an Indian educational tech company and the most valuable private edtech company in the world with a valuation in excess of $18 billion.

Pai said he believes Byju's could become a leader in edtech consolidation efforts in the L.A. market.

Byju's has generated a following of more than 100 million people for its learning apps. This summer, the educational tech company announced plans to bring its learning app to the United States, featuring characters from Burbank-based Walt Disney Co.
Byju's plans to invest $1 billion in the North American market over the next two years with forecasts saying it could draw $300 million in profit by 2022.

"I think the largest market leaders will now be looking at consolidating entertainment into education, especially for early childhood," said Pai, citing the Byju's and Disney partnership.
Neal Shenoy, Begin's chief executive who co-founded the early-education media company in 2013, agrees.

"We have a pretty substantial team now in L.A., and we're going to be investing in the L.A. community," Shenoy said. "Alongside New York, Silicon Valley and Boston, L.A. has been a hotbed of digital and media innovation. It is the entertainment capital of the world, so it underscores the type of talent and the way that people think about the challenges that we're trying to solve."

Investment opportunities
The L.A.-based education technology ecosystem has already accepted hundreds of millions of dollars in international investment from India, China, the Middle East, North Africa and Europe, say edtech sources familiar with the local market.

The sources say some of the larger international players investing in L.A. edtechs include 3One4 Capital; Doha, Qatar-based Qatar Investment Authority, which is the sovereign wealth fund of Qatar; Shanghai-based Trustbridge Partners; Lego Ventures, the Denmark-based venture capital investment arm of the toy company; Shenzhen, China-based tech giant Tencent Holdings Ltd.; Korea Investment Partners, the largest venture fund in South Korea; Shanghai-based PGA Venture Partners; and Kyowon Co. Ltd., a South Korean education service provider.

Michael Moe, founder and chief executive of Global Silicon Valley, a Woodside-based investment firm that partners with Arizona State University annually to hold a conference on the education sector — which Forbes has called the "Davos of Education" — said the pandemic has been a boom to edtechs.

The edtech industry has shot from $600 million in venture capital funding in 2010 to $13.8 billion in 2020 and $11.6 billion in just the first eight months of 2021, Moe told an edtech conference in San Diego recently. The education learning sector worldwide thus far counts 43 unicorn companies — businesses with a valuation greater than $1 billion — with a few in Los Angeles, according to figures compiled by Moe.

Some of the financially prominent edtech players in the L.A. area include Begin and GoGuardian, both valued at more than $1 billion, and Age of Learning, valued at more than $3 billion.

In late June, Age of Learning raised $300 million from a group of investors to expand product offerings and push overseas in what may be the largest raise by a U.S. edtech company. Age of Learning is targeting China and other Asian markets.
GoGuardian's international push isn't far behind. The edtech firm raised $200 million in August from New York-based private equity firm Tiger Global Management, pushing GoGuardian into unicorn status.

Unicorn territories
One hitch could be emerging with China, however. Companies like GoGuardian are evaluating a Chinese regulatory clampdown on edtech and an online tutoring trend that emerged out of the pandemic's rubble. In recent months, the Chinese government forcibly turned for-profit online tutoring entities into not-for-profit structures and limited foreign control and investments.  
 
Still, Begin's Shenoy sees an abundance of opportunities for growth.
"If you look at a map of the education unicorns globally, you'll see a lot of them in China and India and, to a lesser extent, in markets like Korea and Japan," Shenoy observed.
 
"They're looking for a company that they think could be a potential partner to some of their portfolio companies back in Asia," Shenoy said. "Sometimes investors make these investments to put you in a position to potentially acquire companies in the future. America still has a tremendous cachet when it comes to education."
For reprint and licensing requests for this article, CLICK HERE.