Stimulus Funding Drives Record Orders of Classroom Furniture
Monday, October 11, 2021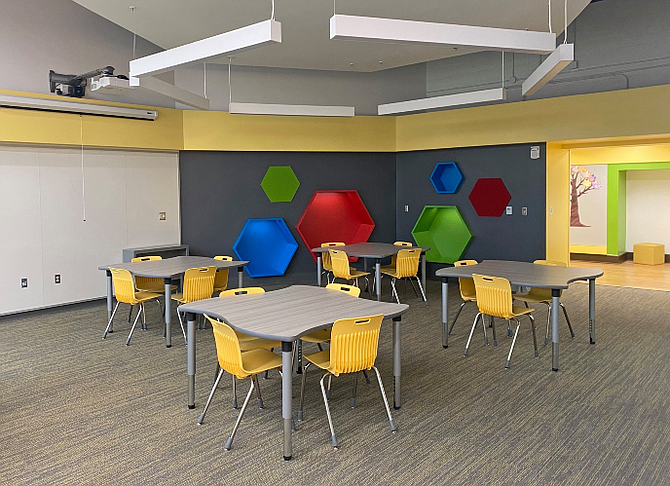 A Torrance-based school furniture-maker, contending with a record order backlog, said stimulus funding is driving a substantial increase in spending on furniture and equipment for schools.
 
Virco Manufacturing Corp., creator of the classic three-slotted plastic chair found in nearly every classroom, reported $59.6 million in order backlog for the first seven months of its fiscal 2022, 157% higher than it posted during the same period last year and 198% higher than that period in 2019.
 
"We continue to see a significant increase in orders as more schools are utilizing funding provided from the recent stimulus packages to move forward on long-overdue refurbishment projects," Chief Executive Robert Virtue said in a statement. "Our ability to offer schools high-quality furniture and equipment at a competitive price that can be delivered in substantially shorter time periods than overseas competitors is enabling us to increase our market share. Through the first six months of fiscal 2022, we have already added as many new customers as we did all of last fiscal year."

Virtue was referring to the American Rescue Plan, which provided $122 billion for K-12 schools to safely reopen and help students catch up on learning they missed during the pandemic.

The company's net revenue for the second quarter, which ended July 31, totaled $59 million, about the same as during the year-ago period. Net income for the quarter totaled $3.8 million, or 24 cents a share, an increase of 5.8%. Gross margin dropped to 37.8% from 39% reported in the second quarter of the prior fiscal year. Virco attributed the increase to higher raw material and in-bound freight costs that were partially offset by price increases instituted at the beginning of the fiscal year.

Virtue's father, Julian, founded the company in 1950 after manufacturing chairs and other furniture with his brother, Philip, for 24 years. The brothers sold their business, and Julian used $1 million in proceeds to purchase a local school furniture-maker and rebrand it as Virco.
 
In 1954, he acquired a competitor based in Arkansas, a move that helped the company better serve customers on the East Coast. Robert Virtue joined his father in 1956, and the company went public in 1964.

Virco's customers include educational institutions, convention centers and government facilities. It operates a 560,000-square-foot office, manufacturing and warehouse facility in Torrance that includes its headquarters, showroom and West Coast distribution center. Virco also owns a 100-acre site in Conway, Ark., where it has a 1.2-million-square-foot manufacturing facility and distribution warehouse.
For reprint and licensing requests for this article, CLICK HERE.