Corporate Citizenship & Giving Guide 2021: Child Care Resource Center
Custom Content by the Los Angeles Business Journal
Monday, November 22, 2021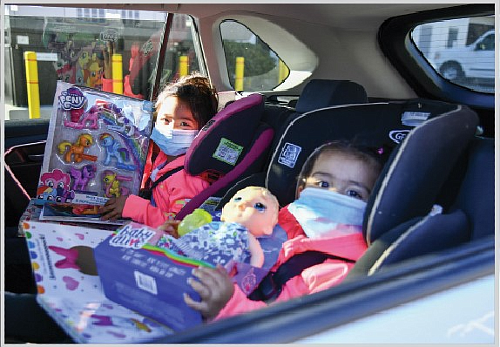 20001 Prairie Street, Chatsworth CA, 91311
(818) 717-1000
Communications@ccrcca.org
ccrcca.org
Twitter: @CCRC4KIDS
Instagram: ccrc4kids
Facebook:  ccrc4kids
Established in 1976
LEADERSHIP
Executive Leadership
Dr. Michael Olenick
President & CEO
Ellen Cervantes
Vice President & COO
Denise Trinh
CFO
Shirley Cameron
Vice President & Chief Human Resources Officer
Roger Gagnon
Vice President & CIO
Donna Sneeringer
Chief Strategy Officer
Board of Directors
Edward Hill
Geotechnologies

Peter Wang
Integrated Media Technologies Inc.

Griselda De Mel
Mission Valley Bank

Anthony Peña
Wells Fargo Bank

Adrian Stern
Clumeck Stern Schenkelberg & Getzoff

Rita Garcia-Acuna
Meloni Hribal Tratner, LLP

Joannie Busillo-Aguayo
CSUN

Dale Anderson
Venbrook Insurance Services, LLC

Rabbi Lisa Bock
Lifecycle Service Leader, Teacher, Speaker, Mussar Facilitator

Alma Cortès
Los Angeles Pierce College

Karen Davis
Organizational Management Professional

Jeffrey S. Goodfried
Freeman Freeman & Smiley LLP

Michelle L. Hamilton
Head Start Representative

Shelia Jones
Premier America Credit Union

LaQuenta Martin
The P3 Life

Geneva Miranda
Head Start Representative

Adam Pilder
Providence Tarzana Foundation

Dean A. Rocco
Wilson Elser

Jeriel C. Smith, Esq.
Litigation Attorney, Retired

Michelle Torres
Warner Bros. Domestic Television Distribution
MISSION STATEMENT
The Child Care Resource Center (CCRC) cultivates child, family and community well-being.

SERVICE AREA
Northern Los Angeles County and San Bernardino County

FAST FACTS
What percentage of total revenue goes to cause (after operation expenses)?
92%

WHAT WAS YOUR GREATEST RECENT COMMUNITY IMPACT?
We addressed urgent, pandemic-related needs of clients while maintaining delivery of existing services. We ensured essential workers had child care and distributed critical items including cleaning products, food, diapers and formula.

AREAS OF FUNDING
As we approach the 2021 holidays, our efforts are focused on ensuring that children in our community have an age appropriate book and toy. Parents, child care providers and children are still struggling.
We want to make sure that we make the holidays a little brighter for many children that would go without otherwise.

GIVING OPPORTUNITIES
Holiday Book and Toy Drive - Adopt a Family
    $25 for a family with 1 child
    $50 for a family with 2 children
    $75 for a family with 3 children
Each family "adopted" through our holiday event is actively involved in CCRC programs and each child will receive:
    • 1 age-appropriate toy
    • 1 age-appropriate book
    • 1 family board game
    • 1 bag of fruits and vegetables
    • 1 pack of diapers (if needed)
    • 1 bag of personal protective supplies
Return to Index.
For reprint and licensing requests for this article, CLICK HERE.