AEG Sells Staples Center Naming Rights to Crypto.com for $700M
Monday, November 22, 2021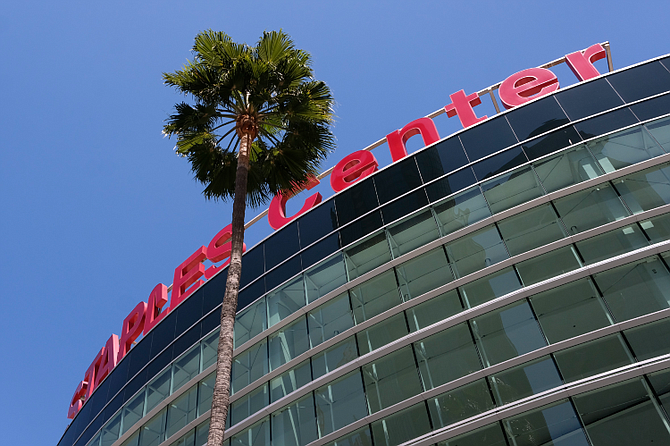 File this one under Did Not See That Coming. On Nov. 17, Anschutz Entertainment Group, the company that owns and operates Staples Center, announced that the iconic arena — home to the Los Angeles Lakers, Clippers, Sparks and Kings — will soon be changing its name to Crypto.com Arena. The news was stunning given how quickly the change will happen — it will take effect Dec. 25 — and how much Crypto.com will pay to make it happen: The 20-year deal will pay AEG a reported $700 million.

For context as to how big that sum is, it was just in September that the Clippers announced they had sold the naming rights for their soon-to-be-built arena in Inglewood to Intuit for $500 million.

"This partnership represents the fastest-growing cryptocurrency platform and the biggest sports and live entertainment company in the world converging to drive the future of sports and live entertainment as well as the incredible legacy of this arena for decades to come," Todd Goldstein, chief revenue officer of AEG, said.

Crypto.com, a Singapore-based company that provides a cryptocurrency exchange app, has put an emphasis on sports for its marketing strategy. It already has sponsorship deals with Formula One World Championship Ltd. racing, Ultimate Fighting Championship, Italy's Serie A soccer league and the NHL's Montreal Canadiens, but this move represents a big step up in exposure. Over the last 20 years, Staples Center has been an anchor to downtown's revitalization and home to the Lakers, one of the world's biggest and most glamorous sports brands.
 
The venue has also hosted events such as the Grammy Awards and the memorial services for Michael Jackson and Kobe Bryant.

"We're very excited about partnering with AEG and investing long term in this city, starting with Crypto.com Arena in the heart of downtown, and using our platform in new and creative ways so that cryptocurrency can power the future of world-class sports, entertainment and technology for fans in L.A. and around the world," Crypto.com co-founder and Chief Executive Kris Marszalek said.

The name change will get an initial boost since it takes effect on Christmas when the Lakers will host the Brooklyn Nets in a highly anticipated game expected to garner big TV ratings and multiple mentions of the new arena name. 
For reprint and licensing requests for this article, CLICK HERE.