Steno Agency Receives $20 Million in Financing From Rivonia Road Capital
Thursday, November 18, 2021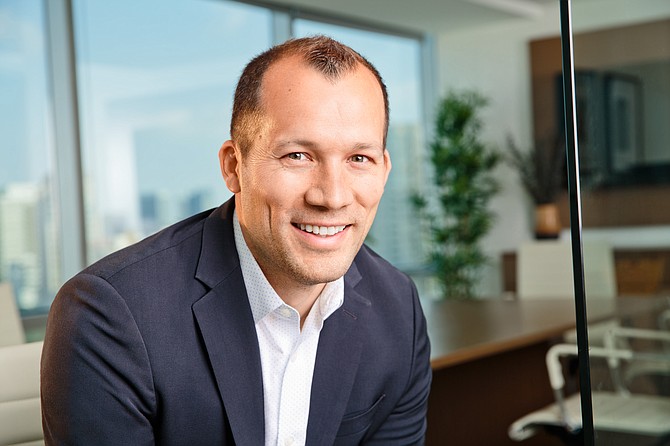 Steno Agency Inc. received $20 million in debt financing from Rivonia Road Capital in addition to an equity investment in its most recent fundraise.

The Westwood-based court reporting services startup has grown rapidly, more than tripling in size during the last year. The company plans to use the funds to develop its team, products and services. Steno also projects that it will expand into new markets in the coming months. It currently operates in California, Florida, New York, Nevada and Texas.

Steno caters to attorneys, pairing technology and concierge service, to resolve common issues such as scheduling and billing for litigation services on cases that can take more than a year to settle. The company's DelayPay product allows lawyers to defer payments for services, including court reporting, arbitration, videography and interpreters until their cases reach a conclusion.

In addition to their DelayPay feature, Steno also offers attorneys a web-based videoconferencing platform specifically designed for remote depositions and bench trials. It includes features like built-in exhibit sharing and offers users white-glove technical support.

Because attorneys do not have to pay for Steno services until a case settles, the company must finance its large balance of accounts receivable. Rivonia Road, which typically provides asset-based credit solutions for venture and growth stage companies, also selectively invests equity in businesses like Steno.

"We made an equity investment as we believe in the larger vision of Steno's management team to build a technology-based suite of services that facilitate the litigation process for lawyers," Brad Smiedt, co-founder and managing partner at Santa Monica-based Rivonia Road, told the Business Journal. "We think this is much needed in the legal field, as demonstrated by Steno's success to date with their existing platform."

According to Smiedt, much of Rivonia's deal flow comes from its executive relationships in the technology industry as well as its extensive network of venture capital firms. He also noted that the principals of Rivonia Road have both traditional Wall Street experience and have built their own businesses in the alternative lending sector, so they feel they bring value and insights to their portfolio of companies beyond capital.

"Brad and his team at Rivonia Road have experience as investors and business owners," Greg Hong, Steno co-founder and chief executive, said in a statement. "They served as educators and advisors as we collaborated on this transformational deal."
For reprint and licensing requests for this article, CLICK HERE.