Cybersecurity Firm Britive Raises $10 Million
Wednesday, May 26, 2021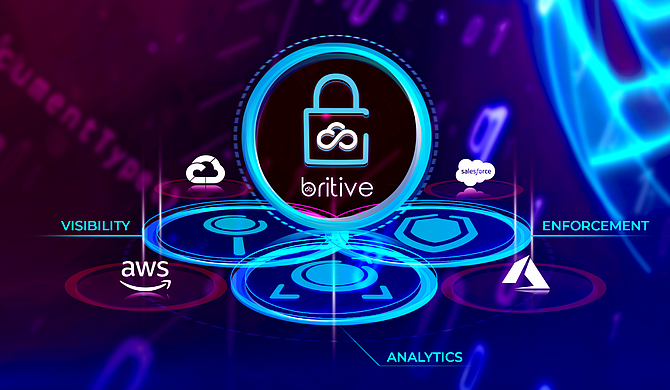 Britive Inc., a Glendale-based cloud cybersecurity company, has raised $10 million in Series A funding to continue to develop its security software, forge partnerships with cloud service providers and double the size of its workforce.
The round was led by San Francisco-based venture capital firm Crosslink Capital Inc. with participation from seed investors Upfront Ventures Management Inc., a Santa Monica-based venture capital firm with $2 billion in raised funds, and Boston-based One Way Ventures.
Britive launched in 2018 and brought its first product to market the following year. The company raised a $5.4 million late seed round last summer, giving Britive a total $15.4 million raised, according to co-founder and Chief Executive Artyom Poghosyan.
Britive is one of several local cloud-security companies that have raised capital since the pandemic began. Open Raven Inc., a local cloud security startup focused on protecting data, also raised funds in the past year.
Open Raven co-founder and Chief Executive Dave Cole participated as an angel investor in Britive's seed round last year.
Britive said it differentiates itself through a focus on "dynamic permissions," which protects information from being mishandled or getting into the wrong hands.
"We target attackers and criminal cyberattackers," Poghosyan said.
Although Britive and Open Raven provide cybersecurity for cloud-based applications, Poghosyan said their services are complementary rather than competitive.
"They control the data itself, and we control access to the data," said Poghosyan, who said the two companies have no plans for a merger. "We are focused on cloud access and permissions. It's a rapidly growing business."
Britive's technology is designed for companies using Software-as-a-Service platforms such as those from Workday Inc., a Pleasanton, Calif.-based financial management software vendor, and Salesforce.com Inc., a San Francisco-based cloud software company.
Britive aims to manage who is able to view and use sensitive areas or functions in a company's cloud-based systems.
"It's an emerging space that we compete in. We don't see competitors in the classic sense," said Poghosyan, who declined to disclose revenue.
He cited companies such as Newport Beach-based Obsidian Security Inc. and Sunnyvale-based CloudKnox Inc. "We all have different and unique approaches to solve problems," Poghosyan said.
He added that Britive has forged close relationships with companies in the identify and computer security space such as San Francisco-based Okta Inc., Denver-based Ping Identity Corp., Denver-based Optiv Security Inc., San Francisco-based HashiCorp Inc. and Sunnyvale-based CrowdStrike Holdings Inc.
Poghosyan has had a long career in the software security space, working with big accounting firms Andersen Tax and Ernst & Young; Protiviti, a global consulting firm owned by Robert Half International Inc.; and Optiv Security Inc.
For reprint and licensing requests for this article, CLICK HERE.