OSI Systems Contract Could Pay $480 Million
Monday, May 24, 2021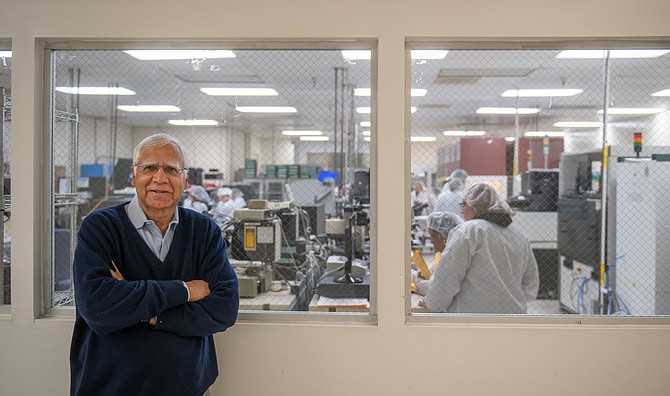 Hawthorne-based OSI Systems Inc. was one of the three vendors awarded an "indefinite delivery, indefinite quantity," or IDIQ, contract by Customs and Border Protection for its X-ray inspection equipment.
 
The contract, with a potential value of $480 million, encompasses a five-year ordering period for products and up to 10 years for maintenance support.

OSI Systems' security division will provide the federal agency with multiple services and products, including Eagle P60 ZBx drive-thru cargo and vehicle inspection systems and CarView, which uses multi-technology screening of passenger vehicles.

OSI will also provide software integration platform CertScan, as well as civil works installation and operator training and support.
 
Timing and frequency of product orders over the five-year period "is difficult to predict," Chief Executive Deepak Chopra told analysts during an April 30 earnings call.
 
"But we are told that when these kind of IDIQs get into place, the next step is pretty fast, moving specific orders, because that's how the government works, so we are quite excited about it," he added.

Chopra said there is potential for OSI to reap even more benefits from the deal.

"Our products are very well-received. We have a very good relationship with the customer, and we expect that before the government fiscal year, which is September, there should be lot of more activity and actual orders (under this contract)," he said.
 
"And just to add on to it, this is not the only thing that's in the pipeline. We have maintained it. There are other orders and other opportunities with the U.S. government that we are quite actively pursuing," Chopra added.

OSI manufactures security scanning equipment, medical monitoring devices and optoelectronic components. The company has a market value of about $1.7 billion. OSI announced the IDIQ deal a couple of days before reporting its third-quarter financial results for fiscal 2021. The company's net revenue for the quarter was $283.8 million, a 3% dip compared to the same period in fiscal 2020. OSI also posted net income of $18.7 million or $1.04 per share, down 4% from $19.5 million and $1.08 a share during the year-ago quarter.

OSI's health care division, which experienced increased demand for certain products because of the Covid-19 pandemic, contributed $54 million in revenue, an 8.3% uptick.
 
Orders for the security division's aviation and cargo products were delayed during the latter part of fiscal 2020 and in fiscal 2021, causing a 35% year-over-year dip in revenue to $151.4 million.
 
The company's optoelectronics and manufacturing division added $78.4 million to the total revenue, an 18.3% jump.

"The significant revenue growth in the health care and opto divisions was offset by security division that continues to be impacted by the pandemic," Chopra said.
For reprint and licensing requests for this article, CLICK HERE.