LA, Long Beach Ports Post Another Month of Record Gains in April
Monday, May 17, 2021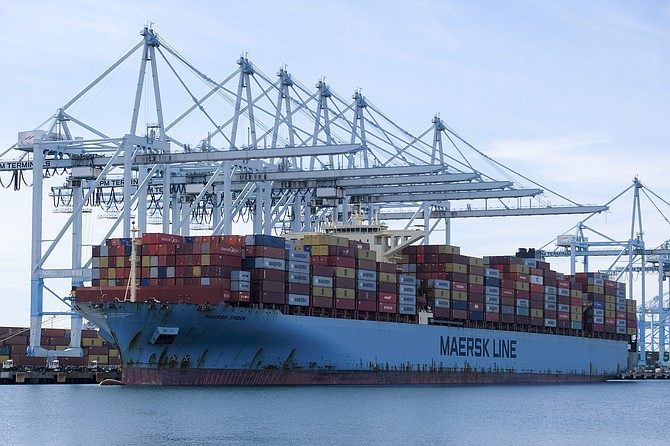 The ports of Los Angeles and Long Beach logged another record-breaking month of cargo volume in April, extending a streak of gains by the two busiest ports in the nation.
 
"We have set records six of the last nine months, and the other three months were very close to new milestones," Port of Los Angeles Executive Director Gene Seroka said during a video press conference on May 13.

Dockworkers and terminal operators at the Port of Long Beach moved 746,188 twenty-foot equivalent units in April, a 43.6% increase from the 519,730 they handled during the same month last year, and a rise of 18% from 628,122 TEUs in April 2019.

"We are in the midst of our best trade periods in port history, but we cannot forget that the national economy remains in recovery mode," Long Beach Harbor Commission President Frank Colonna said in a statement.
 
"We are closely collaborating with our industry stakeholders to handle the resurgence of cargo we're experiencing after the dramatic declines we saw last year due to Covid-19," he added.
 
Imports at Long Beach were up 44.8% to 367,151 TEUs from the year-ago period while exports rose 21% to 124,069 TEUs.
 
The volume of empty containers shipped overseas from the port increased 55.8% to 254,970 TEUs.

The Port of Los Angeles, meanwhile, processed 946,966 TEUs in April, a 37% jump compared to 688,999 TEUs in April 2020 and a 28.5% increase compared to 736,465 TEUs in April 2019.
 
Imports reached 490,127 TEUs last month, an increase of 32% compared to the previous year, and 35.8% when compared to 360,744 TEUs in 2019. Exports dipped 12% to 114,449 TEUs, a 27th decline in the last 30 months.
 
The volume of empty containers jumped 82% compared to April 2020, reaching 342,391 TEUs, due to the heavy demand in Asia.

Seroka pointed to the import-export gap as a negative in a largely positive report.

"April's import-export ratio is almost 4.3 to 1, which unfortunately is the highest gap we've seen yet," he said.

For the first four months of 2021 the Port of Long Beach has moved 3,122,315 TEUs, a 41.8% increase from the same period in 2020, and a 28% uptick from 2,434,846 TEUs in 2019.
 
Over the same period, the Port of L.A. moved 3,539,397 TEUs, a gain of 42% compared to 2020.

"The first four months have been off the charts," Seroka said, adding that even when compared to the first four months of "a less volatile 2019, it's still an impressive increase of 20% volume growth."

On the bright side, the cargo ship backlog at the San Pedro Bay "continues to trend in the right direction," Seroka said. "We've seen as few as 13 container vessels at anchor in the San Pedro Bay over recent days. Today specifically, there are 17 container vessels at anchor with eight of those headed here to L.A."

For reprint and licensing requests for this article, CLICK HERE.