L'Oréal USA Plans Second Headquarters in El Segundo
Monday, May 10, 2021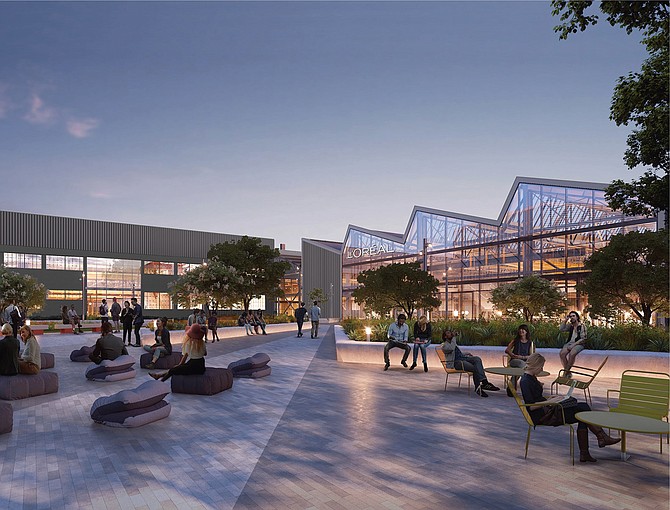 L'Oréal USA is boosting its local presence. The New York-based makeup and skin care conglomerate said it will open a second company headquarters in El Segundo in early 2022.
 
The 100,000-square-foot space will house L'Oréal's three local brands — NYX Professional Makeup, Urban Decay and Pulp Riot — under one roof.
 
Urban Decay, a makeup brand founded by Wende Zomnir in 1996, is currently headquartered in Newport Beach. L'Oréal acquired the company in 2012.
 
NYX Professional Makeup, founded in 1999 in El Segundo, came into the fold in 2014 when founder Tony Ko sold it for $500 million.

L'Oréal acquired Encino-based Pulp Riot in 2018, just two years after David and Alexis Thurston founded the professional hair color company.

The new headquarters will feature "dedicated networking and collaboration spaces, an indoor-outdoor work concept with expansive outdoor patios, a wellness and exercise studio, a company store featuring products across its portfolio of brands, and an abundance of natural light coming in from the building's 45-foot ceilings," according to a statement from L'Oreal USA.

"We are fortunate to be in a position to invest in the expansion and future of our business," President and Chief Executive Stéphane Rinderknech said in a statement. "California has become a global stage for creativity, innovation, trends, diversity and talent in the beauty industry and, as a result, it has become a driving force of our business. We are excited at the prospect of our brand teams coming together to build the future of beauty in the Los Angeles area."

The second headquarters will also house the West Coast L'Oréal Professional Products Academy, offering certification classes in coloring, cutting and finishing techniques to "grow, inspire and develop salon partners and the beauty artists of tomorrow." The company opened a similar school in New York.

France-based L'Oréal owns 35 brands and has 85,400 employees working in 150 countries. L'Oréal USA, a subsidiary established in 1953, generated more than $7.5 billion in annual sales in 2019.

Hackman Capital Partners in Culver City will be L'Oréal's landlord at 888 Douglas St., a former Northrop Grumman Corp. manufacturing and warehouse complex.
 
The four-building complex, which totals 500,000 square feet, will also house the new headquarters of Beyond Meat Inc. The meat substitute manufacturer in January signed a 12-year lease for roughly 280,000 square feet of space.
For reprint and licensing requests for this article, CLICK HERE.