First Choice Bancorp Is Acquired for $400 Million
Monday, May 10, 2021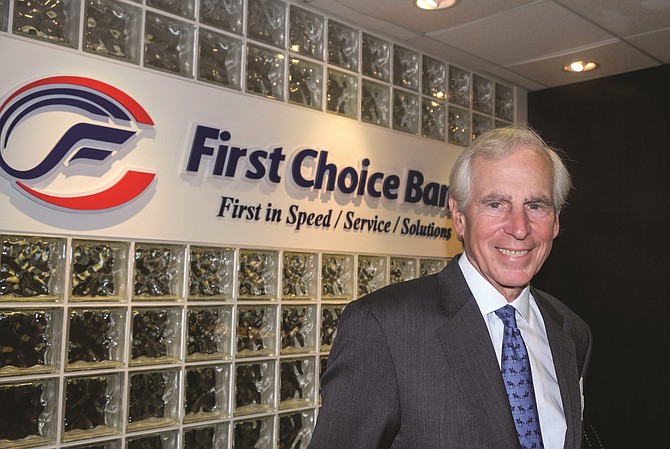 Cerritos-based First Choice Bancorp has been acquired by Midwestern financial institution Enterprise Financial Services Corp. in a $397.7 million stock deal.

Under terms of the deal, St. Louis-based Enterprise Financial, the parent of Enterprise Bank & Trust, will buy First Choice Bancorp, the holding company for First Choice Bank.

On a combined basis, the St. Louis-based bank would have about $12.7 billion in assets as of March 31. The transaction is expected to close in the third quarter of 2021.

First Choice, which serves commercial and consumer clients specializing in small- to medium-sized businesses and private banking, had about $2.5 billion in assets, $2 billion in loans and $1.9 billion in deposits as of March 31.

First Choice President and Chief Executive Robert Franko said the deal came together through connections with Rick Sanborn, former head of San Diego-based Seacoast Commerce Banc Holdings and one of the largest small business lenders in the nation at one time.

When Enterprise Financial acquired Seacoast in November, Sanborn joined Enterprise's board. His relationship with Franko led to meetings in February between Sanborn and First Choice Chairman Peter Hui.

Sanborn and Hui, who both live in Las Vegas, met Feb. 12 over lunch at an Italian restaurant and discussed shared core values between Enterprise and First Choice, as well as other cultural similarities.

A week later, Jim Lally, president and chief executive of Enterprise Financial Services, spoke for nearly two hours on the phone with Hui about a possible combination.
 
"When the desire is there, all the rest is a formality," said Hui, adding that lawyers and management meetings consumed the rest of the negotiations.

"Our bank was never for sale, but it just so happened that we were a very good cultural fit, and Enterprise wanted to expand to the West Coast," Franko said.
Enterprise Financial, with $10.2 billion in assets, has 39 branches in Arizona, California, Kansas, Missouri, Nevada and New Mexico.

First Choice was once an acquirer.
 
In February 2018, First Choice Bancorp acquired the parent company of downtown-based Pacific Commerce Bank for roughly $110.4 million in stock.

First Choice is a community-based bank with branches in Cerritos, Alhambra, Rowland Heights, Anaheim and Carlsbad.
 
It was founded in 2005 by Hui, a first-generation Chinese immigrant; Roshan Bhakta, who came to the United States from India as a young boy and was raised in California; Homer Chan, who came to the United States from China as an international student; Pravin Pranav, a first-generation Indian immigrant who made his way to California via Africa and Europe; Phillip Thong, a refugee from Cambodia who came to the United States at 19; and Yolanda Su, the bank's chief operations administrator.
 
The founders first met at Yu's home in 2002 to discuss the bank's formation.
 
Beginning with just 15 employees, the bank was profitable within five years and became a leading provider of financial services, specifically to smaller, ethnic communities. 
For reprint and licensing requests for this article, CLICK HERE.