Women of Influence- Health Care: Zoila D. Escobar
Wednesday, March 31, 2021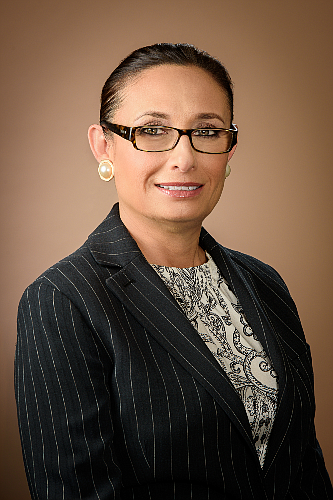 Zoila D. Escobar
Executive Vice President & Chief Administrative
Officer of AltaMed Health Services; and
President of the AltaMed Foundation
AltaMed

Zoila Escobar serves as the executive vice president and chief administrative officer of AltaMed Health Services, the nation's largest independent federally qualified health center. Escobar oversees several critical administrative areas shaping nearly every dimension of the AltaMed experience to ensure that everyone AltaMed serves receives patient-centered care.

When the COVID-19 pandemic was declared, AltaMed was faced with unprecedented challenges and made changes to accommodate patients in a new way. Under Escobar's leadership, AltaMed's development team quickly secured funding from donors and launched nine outdoor testing and medical evaluation sites in 10 days. The sites accommodated anyone in the community and were accessible to essential workers in what would become the hardest-hit areas by the virus. AltaMed ran the outdoor testing sites for months, serving tens of thousands until local health departments established a wider network of public testing sites.
Return to Index
For reprint and licensing requests for this article, CLICK HERE.