Women of Influence- Health Care: Rhonda Foster
Wednesday, March 31, 2021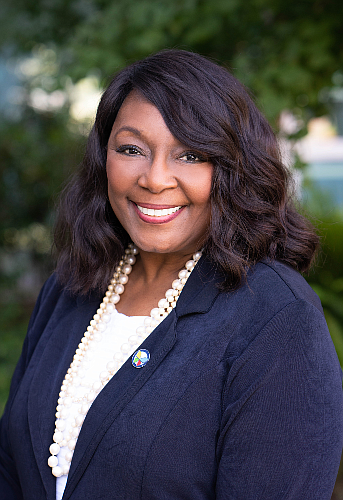 Rhonda Foster
Chief Nursing Officer and
Vice President of Patient Care
Children's Hospital Los Angeles

Rhonda Foster oversees all nursing and other related disciplines essential to providing care at Children's Hospital Los Angeles with more than 2,500 team members under her leadership. With her extensive experience in nursing, nursing administration and leadership education, Foster helps formulate initiatives that address developing needs of the community and changing trends in health care.

Foster has helped to restructure clinical services and lead during the pandemic, and within that time, ongoing racial injustice in our country and the Black Lives Matter (BLM) movement. Foster joined CHLA in July 2019 and was still acclimating to the organization when the pandemic hit, followed by BLM. She quickly pivoted by engaging the CHLA community, learning the strengths of her team and providing them much-needed guidance during this crucial time. Foster  believes her legacy is tied to those whom she has helped be successful through her influence and mentorship.
Return to Index
For reprint and licensing requests for this article, CLICK HERE.