Women of Influence- Health Care: Neha Nanda, MD
Wednesday, March 31, 2021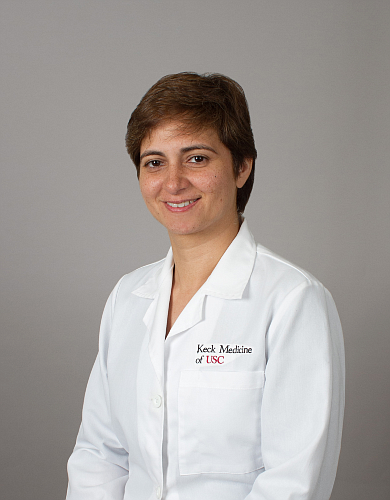 Neha Nanda, MD
Medical Director of Infection Prevention and
Antimicrobial Stewardship
Keck Medicine of USC

Since the pandemic hit, Dr. Neha Nanda has taken the lead in infection prevention and policy at Keck Medicine's three hospitals and some 80 ambulatory locations. She coordinated hospital restructuring to allow for isolation and quarantine of COVID-19 patients, oversaw a necessary cessation of services in anticipation of a surge, and developed a plan for the strategic resumption of elective procedures and surgeries. Through her working relationship with national and local health officials to create best practices throughout the health system of 2,000 doctors and over one million patients, she also has used her expertise to provide accurate and timely information to local, national and international media outlets.

Dr. Nanda also heads up antimicrobial stewardship efforts to ensure the judicious use of antibiotics to treat patients with bacterial infections. In addition, she serves on several national committees, such as the antimicrobial stewardship committee of the Society for Healthcare Epidemiology of America.
Return to Index
For reprint and licensing requests for this article, CLICK HERE.