Women of Influence- Health Care: Kimberly Shriner, MD
Wednesday, March 31, 2021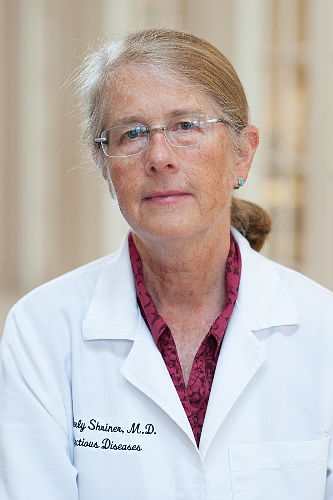 Kimberly Shriner, MD
Infectious Disease Specialist
Huntington Hospital

Dr. Kimberly Shriner is an infectious disease and tropical medicine specialist as well as a teaching faculty member at Huntington Hospital. She is the founder and director of Huntington's Phil Simon Clinic providing complete HIV and infectious disease care for the underserved in the San Gabriel Valley. In 2001, she founded The Phil Simon Clinic Tanzania Project, a nonprofit, global outreach program in East Africa. The Project continues to be a platform for scholarship, post graduate training for Huntington's staff and an amazing philanthropic experience for professionals in health care and supportive services.
 
Dr. Shriner has published in many peer reviewed journals and continues to do research in HIV, tropical and zoonotic diseases and climate effects on infectious pathogens. She is Huntington Hospital's leading physician regarding COVID-19 and has been an actively educating and informing the community throughout the pandemic.
Return to Index
For reprint and licensing requests for this article, CLICK HERE.