Nonprofit & Corporate Citizenship Panelist: Oscar Cruz
Custom Content by the Los Angeles Business Journal
Wednesday, March 31, 2021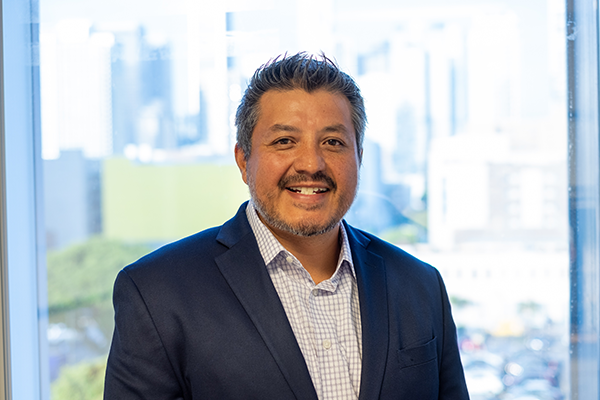 Oscar Cruz
Chief Operations Officer
United Way of Greater Los Angeles
Oscar has been a part of the nonprofit sector for more than 20 years, most recently having served as the President and CEO of Families In Schools (FIS), which is dedicated to involving parents in gaining the best possible education for their children. Before this role, Cruz was FIS' Vice President and Director of Community Engagement and Advocacy. Prior to FlS, Cruz was program Director for Community Partners, directing projects in community technology and civic engagement. He also served as senior program manager at the Center for Civic Education, where he managed an international network of civil society organizations, school districts, universities, and foundations working to implement civic engagement programs for students and youth throughout the United States and Latin America.

Oscar leads strategy and operations at United Way of Greater Los Angeles, helping UWGLA to become a stronger mission-driven organization. As a long-time Angeleno, born in Guatemala, he knows firsthand the critical role community organizations play in helping families in need. Growing-up in downtown Los Angeles in the 1980s, his family relied on many community partners to access high quality education and wrap-around services.

He has traveled extensively throughout Europe and Latin America and served as an official international electoral observer in Mexico's federal elections (2000 and 2006). He holds a Master of Arts degree in Latin American studies from Georgetown University and a Bachelor of Arts degree in political science and Latin America studies from the University of California, Los Angeles. Oscar was born in Guatemala and came to the United States in 1987. He currently resides in North East Los Angeles with his wife and son.
Return to Nonprofit & Corporate Citizenship Awards main page
For reprint and licensing requests for this article, CLICK HERE.