Movie Theaters Can Double Capacity on April 5
Wednesday, March 31, 2021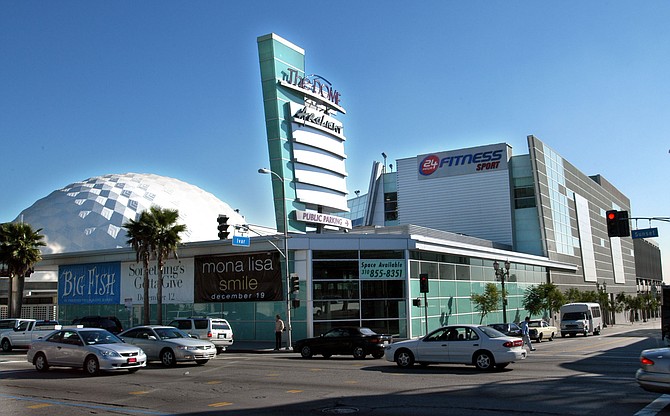 Movie theaters in Los Angeles County have been given the go-ahead to double their capacity to 50% from 25% starting April 5.
The L.A. County Department of Public Health, reacting to a drop in the number of Covid-19 cases and an increase in the number of people receiving vaccines, has cleared businesses to move into the orange tier of the state's reopening plan, which eases restrictions for indoor dining, shopping and theaters.
The orange tier boosts capacity to 50% for indoor dining, cinemas and museums. Grocery and retail stores can now operate at 75% capacity, while gyms are able to operate at 25% capacity, according to the Department of Public Health.
"As certain activities are allowed to resume, we urge all residents to proceed with caution," Barbara Ferrer, Director of the Department of Public Health, said in a statement. "Covid-19 case rates, hospitalizations, and deaths continue to fall, but still remain at substantial levels."
In the past week, the adjusted case rate in L.A. County has dropped from 3.7 new cases per 100,000 people to 3.1, and the test positivity rate has declined from 1.8% to 1.5%.
The county moved to the red tier of the state's reopening plan on March 15, which allowed 25% capacity at theaters, museums and restaurants with indoor dining. Grocery and retail stores were cleared to operate at 50% capacity, and fitness centers were allowed to reopen at 10% capacity.
Leawood, Kan.-based cinema giant AMC Entertainment Holdings Inc. reopened 26 of its Los Angeles County locations in mid-March.
Smaller theater owners have chosen to remain closed, however. Greg Laemmle, owner of Laemmle Theatres, said he would not reopen his company's eight locations until mid-April.
"We need to bring back our staff, rehire people, retrain and just get everything ready,"
Laemmle said in an interview on March 15. "The other thing with the physical locations is they have been closed for a year, so we have no idea what's gone wrong with projectors and what will it take to get them up and running again. It's just not something that can be rushed."
For reprint and licensing requests for this article, CLICK HERE.