Oetker Group Tests Artisan Pudding Shop Concept in LA
Monday, March 29, 2021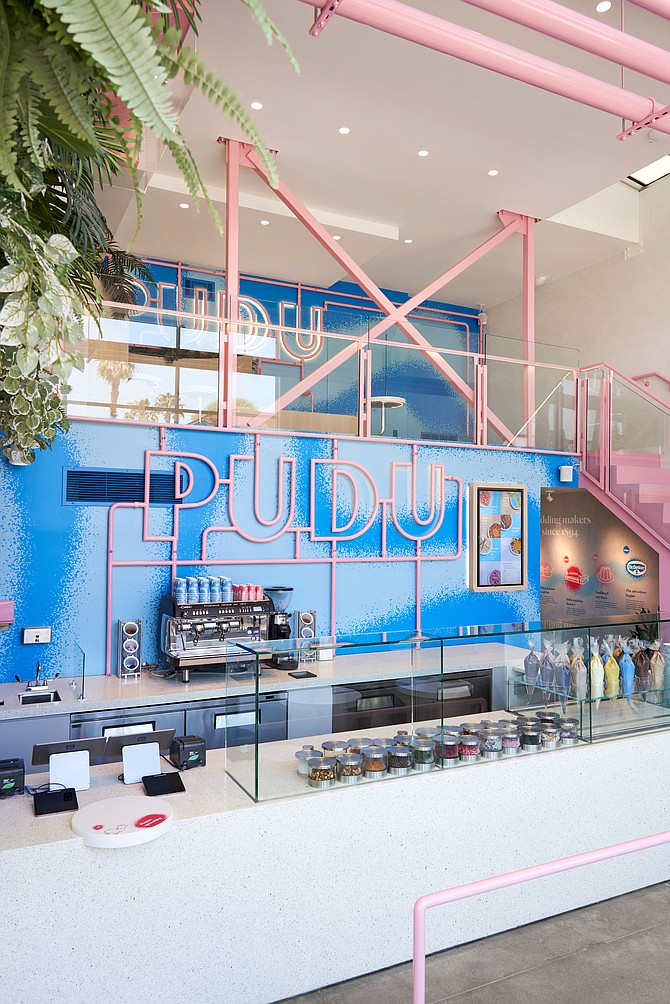 Oetker Group, Europe's equivalent to Duncan Hines, is testing a new brand concept in the Los Angeles market.
 
The Germany-based food conglomerate produces baking powder, cake mixes, cake decorations, pudding, frozen pizza and other products.
 
Last week, it opened three Pudu Pudu stores — in Venice, Silver Lake and Century City — where pudding is used as a medium for creative artisanal desserts.
 
The seven flavored offerings include Cool Ocean Dip, made with coconut-pineapple pudding, spirulina algae, fresh and dried pineapple, and coconut crunch; and the Sun Catcher, containing spiced turmeric pudding, fresh pomegranate seeds and edible hibiscus flowers.

Florian Schneider, managing director of the company's U.S. subsidiary, Dr. Oetker Hospitality USA, based in Mount Laurel, N.J., said he picked Los Angeles to launch Pudu Pudu because it's "a very vibrant place where lifestyle and food trends are born."

"The brand appeal in Germany is traditional … and if we come with edible flowers and blue pudding made out of spirulina algae, I believe we would probably overwhelm our customers there," Schneider said. "You really have to find a market where people are actually open for something like that."

Once pandemic-related dine-in capacity restrictions are lifted, each Pudu Pudu store will employ about 15 to 20 workers.
 
Organic growth plans include opening three to five company-owned stores a year throughout the United States.
 
"We are looking also into franchising," he said, adding that likely by 2022, the company "would invite people who are interested in franchising to look into our concept because it is a very good and a very easy one. ... You just need to purchase a mixer."
For reprint and licensing requests for this article, CLICK HERE.