Men's Apparel Brand Pair of Thieves Is Thriving
Monday, March 15, 2021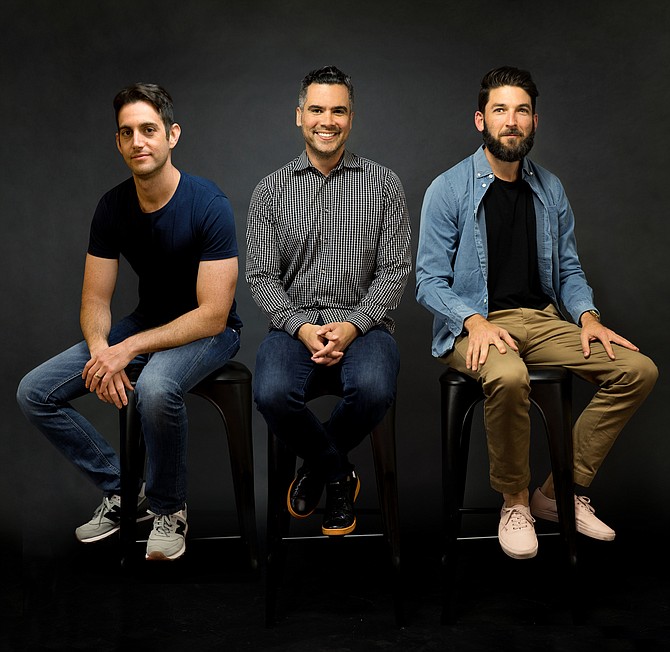 A Culver City-based men's apparel brand is getting a second chance at a Nordstrom Inc. debut.
 
Stateside Merchants, doing business as Pair of Thieves, started selling men's basics at the upscale department store chain right before the pandemic hit, and the launch didn't go as planned.

"The timing couldn't have been worse because the world went into a lockdown, and that was the end of that opportunity," said Chief Operating Officer David Ehrenberg. "But ... everything happens for a reason, and this next go-around we're excited about."

Pair of Thieves, co-founded by Ehrenberg and Alan Stuart and Cash Warren, designs and markets socks, underwear, tees and loungewear. Its products are made overseas and sold at Target, Kohl's and Meijer, as well as on Amazon and its own website.
 
Pair of Thieves is on track to reach $100 million in retail sales this year, up 50% from 2020. The Nordstrom collection, which will launch in a couple of months, "will be priced exactly the same as what you would find at Target," Ehrenberg said.  

Making quality products that are also affordable was a market differentiator for the trio when they founded Pair of Thieves in 2013.
 
"There were a handful of guys playing in the premium sock space where you have one pair of socks for $20, and they felt very expensive," said Warren, who oversees product and design. "For us, we love the performance, we love the design, but we also wanted it to be affordable, so that was the niche we carved out for ourselves."
It also meant Pair of Thieves had to compete for shelf space with legacy brands such as Haines, Fruit of the Loom and Jockey.
 
"We're very much this underdog in that space, and we love that the consumer sees us as being … digitally native, and … at the same time, we're taking real estate in retail and creeping up on the competition," said Stuart, who serves as Pair of Thieves' creative director.

The strategy worked, and in 2016 Pair of Thieves added underwear to the lineup. Introducing the brand via socks and building trust with consumers contributed to the success of the second category, according to Warren.
 
"With men, there's loyalty with underwear that's different than with socks," he said. "A lot of times guys will buy socks from any brand, for whatever their needs are. ... But for the most part, guys buy one brand of underwear. And when they fall in love with a pair of underwear, they're very loyal to that brand. Underwear was the second product we launched, and today it's a larger revenue driver for our company than socks."

T-shirts followed in 2017, picking up even better sales momentum than underwear did, and in late 2019, Pair of Thieves launched loungewear.

"Lounge flew — we sold out in the first two weeks, and we've sold out five or six times since then," Warren said. "We are launching our loungewear at Target this year, which is very exciting. To date, it's only been available on our website."  

Pair of Thieves is supporting the new endeavors with a brand campaign created by Party Land in Marina del Rey. The campaign will have social and influencer components, and will serve as a reintroduction of the brand to Gen Z consumers.

"Our focus has really been on consumers that are at a transitionary point in their life. (Millennials) who are looking to start a family and settle down, maybe moving on with their career," Stuart said. "We've resonated really well with Gen Z. So, this year our focus is on the younger consumer and what that means in terms of a transition in their life — it could be the first job, going off to college, or finally his mom's not buying underwear for him anymore. We've all been there."
For reprint and licensing requests for this article, CLICK HERE.