Rocket Lab to Go Public in $4.1 Billion Merger
Monday, March 8, 2021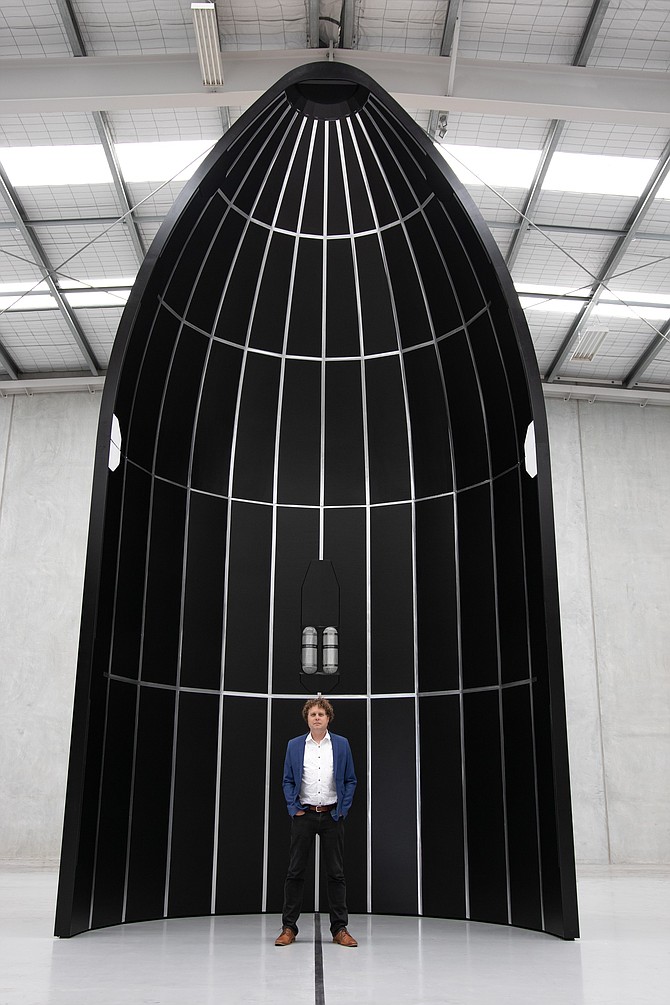 Rocket Lab USA Inc. has announced plans to go public in a reverse-merger with a special purpose acquisition company, or SPAC, at a $4.1 billion valuation.
 
The Long Beach-based aerospace company will combine with Vector Acquisition Corp., a SPAC backed by technology investor Vector Capital. The combined company will trade on the Nasdaq exchange under the ticker RKLB following the transaction's close in the second quarter.

Vector Acquisition will bring $320 million to the deal from its SPAC public offering last fall. The transaction will also include a private placement in public equity, or PIPE, investment of $467 million from a group of institutional investors including Vector Capital, BlackRock Inc. and Neuberger Berman Group.
 
All told, the combined company expects to net roughly $750 million on its balance sheet following the merger's close, inclusive of existing cash on Rocket Lab's balance sheet.

The company plans to use that capital — and the ability to raise future capital as a public company — for two main purposes, according to Rocket Lab Chief Executive and Chief Technology Officer Peter Beck. These include strategic acquisitions of smaller space industry businesses and development of its new Neutron rocket.

"The space industry is full of small companies that really can't scale," Beck said in an interview. "What we excel at is bringing products to scale."

"There have been a bunch of acquisitions we wanted to do, but couldn't," he added, "simply because we don't have the public currency."

These purchases will help accelerate Rocket Lab's growth in the lucrative "space applications" market, according to Beck. The term encompasses a broad range of uses for space technology beyond purely scientific missions, such as weather, television and communications.

"That's the ultimate endpoint," Beck said, "to be an end-to-end space company."

The company's new Neutron rocket is also central to Rocket Lab's growth plans, according to Beck. The recently unveiled reusable rocket is designed to carry an 8-ton payload. Beck said this size makes it capable of carrying 90% of all satellites forecast to launch within the next decade at a lower cost than most of its current competitors.
 
Rocket Lab made its first commercial launch in 2018. Since then, the company has launched 16 space missions and deployed 97 satellites for a mix of public and private organizations.
 
Some of the company's key government clients include NASA, the National Reconnaissance Office and the Defense Advanced Research Projects Agency.
For reprint and licensing requests for this article, CLICK HERE.