Tetra Tech Reels In $39 Million Sustainable Energy Consulting Contract
Monday, March 1, 2021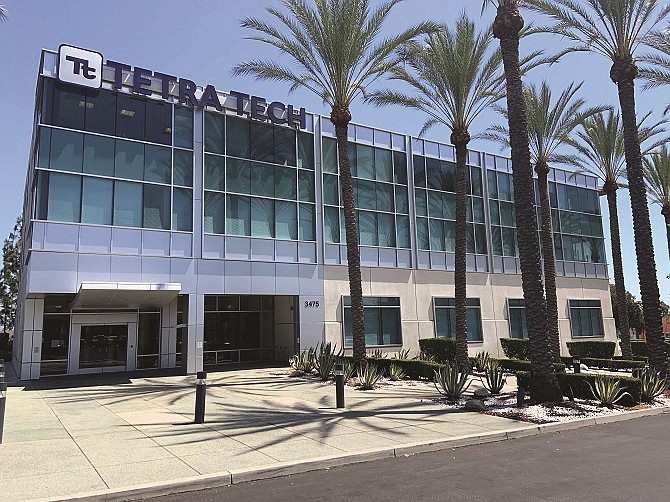 Pasadena-based engineering and consulting firm Tetra Tech Inc. has received a five-year, $39 million contract from the U.S. Agency for International Development to support Indonesia in delivering reliable and sustainable energy.

The contract for consulting services was announced Feb. 23. It's part of USAID's ongoing Sustainable Energy for Indonesia's Advancing Resilience program.

Under the contract, Tetra Tech energy specialists will use data analytics and other technology to develop techniques for Indonesia energy officials to accelerate deployment of sustainable energy systems, promote transparent and consistent policies, and modernize utility services.
 
Among the tasks will be expanding the use of renewable energy sources; developing smart-grid technologies; and increasing the use of battery storage for electricity generated from wind, solar and other intermittent energy sources.

The overall aim is to increase Indonesia's use of sustainable and renewable energy.

"Tetra Tech has supported USAID's sustainable energy programs in Indonesia for more than 10 years," Dan Batrack, Tetra Tech's chief executive, said in the announcement. "We look forward to continuing to use our 'Leading with Science' approach to create resilient energy solutions for the people of Indonesia."

The contract follows close on the heels of a similar contract Tetra Tech was awarded in January from USAID. That $25 million, five-year contract was for consulting services to increase renewable energy use and reduce deforestation in the African nation of Zambia.

Tetra Tech reported earnings in late January for its first fiscal quarter, which ended Dec. 27. The company posted total revenue of $765 million, down from $798 million for the same quarter a year earlier.
 
Tetra Tech passes some of that revenue straight through to subcontractors, so the revenue accruing to the company itself during the quarter was $605 million, down from $614 million for the same quarter a year earlier.

Tetra Tech's net income for the first fiscal quarter was $52.4 million, up from $47.3 million for the equivalent quarter a year earlier.

"Tetra Tech continued its strong momentum into fiscal year 2021 with first quarter results that exceeded our forecast for both net revenue and earnings," Batrack said in the earnings announcement. "Our results were led by 11% net revenue growth in water and environmental programs for our U.S. state and local government clients."

The company also announced it had repurchased $15 million worth of its shares during the quarter and had $193 million remaining that it could use for future stock buybacks under the approved share repurchase program.
For reprint and licensing requests for this article, CLICK HERE.