Innova Turns to Acquisitions in Bid to Boost Production
Monday, March 1, 2021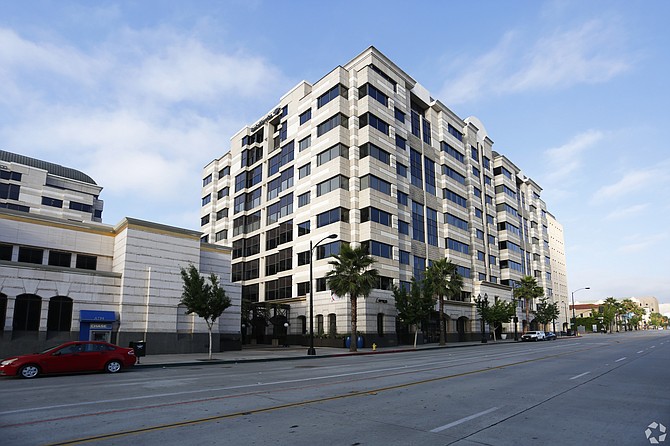 With two recent acquisitions under its belt, Pasadena-based startup Innova Medical Group Inc. is ramping up procurement and production of rapid antigen tests to detect Covid-19 despite controversy over the effectiveness of its tests.

Innova was launched in March 2020 by Pasadena-headquartered private equity firm Pasaca Capital with the goal of becoming one of the major suppliers of Covid rapid antigen tests.

Innova quickly made arrangements to procure millions of test kits from Xiamen Biotime Biotechnology Co. Ltd. in Xiamen, China, and to sell those test kits to government testing agencies in several countries.
 
During the fourth quarter, Innova said, it delivered more than 220 million Covid-19 test kits to 20 countries, including the United States, the United Kingdom, Hungary, Singapore and the United Arab Emirates.

Innova has also sought to make its own antigen test kits, which helped drive the acquisitions.

In December, the company purchased Pomona-based Biological Laboratory Inc., giving Innova access to labs capable of analyzing Covid tests. In late January, Innova acquired Brea-based MPS Medical Inc., which had been making intravenous therapy kits at cleanroom production facilities near its Brea office. Those facilities have been converted to make the antigen test kits.
 
Financial terms were not disclosed for either deal.

Innova also signed a lease expansion for 25,000 additional square feet of office space at Pasadena Towers I at 800 E. Colorado Blvd. in a deal valued at $13.2 million.

The Pasadena building is owned by CBRE Global Investors Ltd., and Coldwell Banker Commercial represented Innova in the transaction.

"With the United States, especially California, being hit hard by Covid-19, we are pleased our team got our Southern California facilities up and running on schedule," Daniel Elliott, Innova's chief executive, said in a recent statement. "As we ramp up our production in two new facilities, we are committed to supporting our U.S. customers and our home state in their efforts to provide an equitable solution to suppress the infection rate with frequent, cost-effective and easily accessible testing."

Innova said its initial production capacity is 5 million test kits daily, which it hoped to reach by the end of February. Its ultimate goal is to produce 50 million test kits daily, though the company gave no timetable for this effort.

Innova's rapid antigen tests use saliva samples to identify a protein antigen that can stimulate the body's immune response to the coronavirus. Because the antigen attaches to the surface of the virus, it is easy and quick to identify. Results are almost always available within 24 hours and can, in certain cases, be obtained within two or three hours.
 
This turnaround time is crucial in situations where nearly instantaneous test results are required, such as when people are preparing to board aircraft or enter other public spaces.
 
But rapid antigen tests lack the sensitivity of the other commonly used Covid test technology: polymerase chain reaction (PCR) analysis, which examines nasal swab samples to identify the genetic material within the coronavirus. In general, rapid antigen tests don't catch as many cases of coronavirus infection as PCR.

In January, the Financial Times reported that in a mass screening in Liverpool in the United Kingdom, Innova's test identified only 40% of cases ultimately determined to be positive for Covid, though in cases with high viral load believed to be most capable of transmitting the virus to others, that figure rose to 70%.

Innova said in an email that the team that ran the testing pilot program in Liverpool reported that the test was working as expected, identifying at least two-thirds of those with the virus who were likely to pass it on.

Innova also drew a distinction between its rapid antigen test technology and PCR test technology.

"PCR tests detect if a person is infected, while antigen tests detect if a person is contagious to others," the company said. "PCR has a median of 22 to 33 days positivity, while most people infected are contagious for four to eight days. Infected does not mean contagious."
— Staff reporter Hannah Madans contributed to this story
For reprint and licensing requests for this article, CLICK HERE.