Dispo Gets $20 Million for Trendy Photo App
Monday, March 1, 2021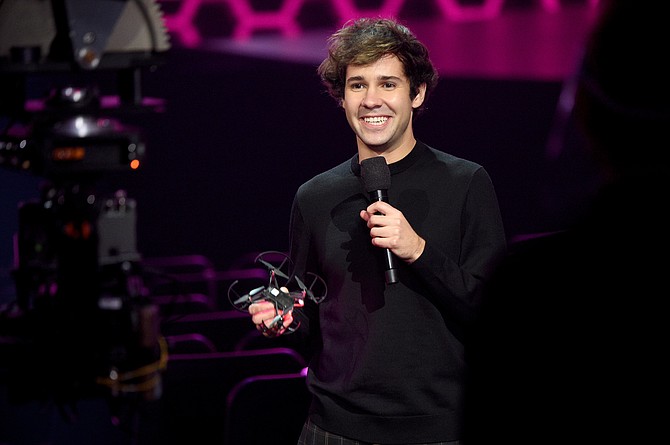 Dispo Inc., the company behind one of the hottest apps of the new year, has reportedly raised $20 million in new funding at a hefty $200 million valuation.

Barely a year old, the company has now completed a Series A funding round led by Spark Capital, according to a report from Axios.

Dispo's eponymous app, which mimics the functionality of an old disposable camera, currently ranks fifth among the most popular photo and video apps in the United States, according to mobile app data tracker SensorTower Inc.

The app was originally called David's Disposable, in reference to company co-founder and YouTube star David Dobrik.
 
It allows users to take and share photos using a simple interface in which a small viewfinder replaces the screen-sized preview image that opens automatically in most photo apps. Users must also wait to see how their pictures turned out, as photos don't "develop" until the morning after they are taken.

In October, the company announced it had raised $4 million in seed funding led by Seven Seven Six, a Florida-based venture capital firm led by Reddit Inc. co-founder Alexis Ohanian.
 
Dispo did not respond to a request for comment on how the new funding will be used but said following the seed funding round that it was in the process of "rapidly expanding" its team of employees.
 
The company has also said it plans to bring the app to Android devices later this year (for now it's only available on Apple Inc. iOS devices).

Dispo grew out of a popular Instagram account maintained by Dobrik, in which the social media star posted photos taken using disposable cameras. He launched the company in late 2019 with his assistant, Natalie Mariduena, and manager, Jack Reed, joining as co-founders.
 
Chief Executive Daniel Liss (also a co-founder) was previously a senior vice president at talent management firm Latin World Entertainment Holdings Inc.
 
Invite-only tests of the newest version of the Dispo app have driven a surge in user interest.
 
On Feb. 14, the company announced via Twitter that the app's beta test had unexpectedly filled up due to a flood of downloads in Japan.

The Information reported in February that Dispo was in talks with multiple venture capital firms about its Series A funding round, including Sequoia Capital, Benchmark Capital and Andreessen Horowitz.
For reprint and licensing requests for this article, CLICK HERE.