Ceres Sets $1.9 Billion Cannabis SPAC Deal
Monday, March 1, 2021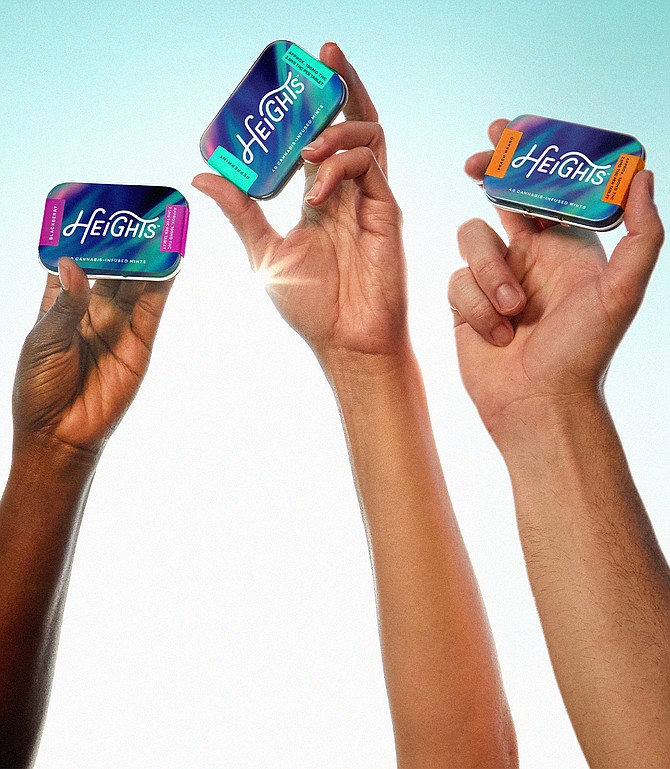 A special purpose acquisition company, or SPAC, backed by Century City-based private equity firm Ceres Group Holdings has struck a $1.9 billion deal with a multistate cannabis company.
 
The transaction will see Ceres Acquisition Corp. merge with Atlanta-based Sh Parent Inc., which does business as Parallel, sometime this summer.

Ceres will bring $120 million to the deal from its SPAC public offering last spring. The transaction will also include a $225 million private placement in public equity, or PIPE, investment from undisclosed institutional investors and family offices. All told, the combined company is expected to net $430 million cash on hand at closing, according to Ceres.

Strong leadership
Parallel is led by William "Beau" Wrigley Jr., the direct descendant of William Wrigley Jr., founder of chewing gum giant Wm. Wrigley Jr. Co. The younger Wrigley was chief executive of his family's 130-year-old business until he orchestrated that company's 2008 sale to Mars Inc. for $23 billion.
 
Wrigley and his team's consumer products experience is one of the key factors that drew Ceres to Parallel, according to Ceres Acquisition Chairman and Chief Executive Joe Crouthers.

"You just don't get a (cannabis industry) management team that is as well-credentialed and well-led as this," Crouthers said in an interview. "Leadership is the No. 1 thing."

Crouthers co-founded Ceres Group with four other serial investors, including music magnate Scooter Braun, in 2017. The firm focuses on private investments in the cannabis industry.
 
It has made 12 such deals to date, according to Crouthers. The investor said his firm turned to the SPAC approach last spring after seeing several consistent problems across investment targets in the cannabis industry.

"Money and marketing are the two things brands really need," he said. "Typically, large institutions won't provide funding past a certain size because of the federal illegality."

Crouthers said brand-building and creating a loyal consumer base was also much more difficult with cannabis than other consumer goods due to a range of regulatory restrictions on promoting the product.

"Hearing these problems, we realized that a lot of the influence of someone like Scooter (Braun) was wasted when your market was only one part of one state," he said. "Then we saw Parallel, and it seemed like a magic combination."

Mix of markets
Parallel's relatively b
road and diverse market footprint helped convince Ceres that it could avoid many of the pitfalls experienced by other cannabis companies. The business has operations in Florida, Pennsylvania, Massachusetts, Texas and Nevada.
This mix of markets, ranging from relatively open but cannabis-saturated Nevada, to relatively closed but underpenetrated Texas, fits what Crouthers described as a happy medium between focus on the industry's current and future states.

"You have to have the healthy balance of what's right in front of you and what's to come," he said. "Texas is great to have, but I don't want to pay a lot for it now. But a couple years from now, I guarantee you we are going to be looking back saying, 'I'm glad we got that.'"

Crouthers added that Parallel is currently one of only three cannabis license holders in Texas.
 
How Parallel will approach these and other vastly different markets will vary greatly, according to Crouthers. The Ceres SPAC manager said Parallel could range from a completely vertically integrated cannabis business in some states to a retail-only operation in others.

"In Florida, you have to fill your shelves with your own product. You can brand it whatever you want, but it has to be yours," he said. "California is completely different. There is a lot of strength in the third-party market. … I would want to do a good amount of work in California figuring out if I really need to cultivate my own product."

Expanding Parallel's footprint in new and existing markets will be one primary use for the SPAC deal capital, according to Crouthers. The combined company will also, he said, invest in research and development in new cannabis products.

"We are looking at expanding into new cannabinoids," he said. "Today, the main ones are THC and CBD, but there are a lot more out there."

"It can't be all of your focus," he added, "but you need to have to get out in front of that because those (new cannabinoids) likely will eventually become the largest part of the industry."
For reprint and licensing requests for this article, CLICK HERE.