Marsh & McLennan Agency Survey: Tech Firms Re-imagine Employee Perks And Benefits In Response To The Pandemic
Tuesday, June 29, 2021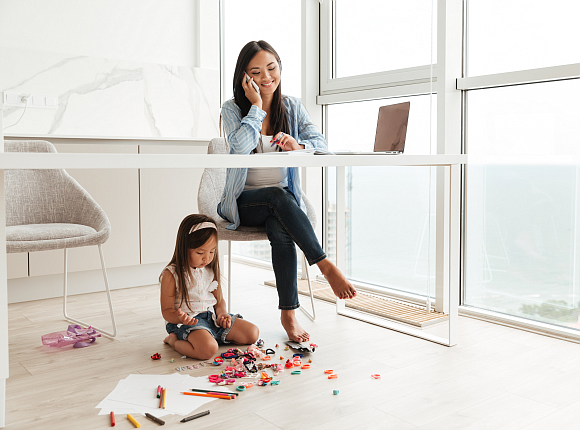 According to a new survey of almost 100 mid-sized tech companies by Marsh & McLennan Insurance Agency, employers across the country are rolling out new employee benefits and perks and enhancing existing programs. 
Responding to the lessons from the pandemic and demand for more flexible work arrangements, companies are more focused on the mental, physical and financial health of their teams, as well as employee satisfaction. 
The pandemic has also elevated the importance of stress management solutions and work-life balance, and tech companies have wasted little time in offering creative solutions.
More Perks and Flexibility
Among the top-line findings of the survey:
86% of employers provided additional perks and resources in the past year to accommodate flexible work arrangements, family needs and mental health support.      
90% of tech companies worked remotely during the pandemic; 73% are considering permanent telecommuting.
33% offered a Work-From-Home stipend for internet, office supplies; 26% intend to maintain the Work-From-Home stipend indefinitely.      
40% offered additional paid time off; 20% implemented mental health days.
What's Out?
Traditionally, tech companies have been innovators in providing onsite convenience perks, but that is less important as COVID-19 restrictions are lifted. For example, more than 97% of firms surveyed do not offer onsite car repairs, haircuts or spa treatments, and 87% do not offer onsite dry-cleaning services.
Instead, tech companies are concentrating on employee health and well-being and gearing up to facilitate part-time or full-time Work-From-Home arrangements:
47% offer a company wellness program

73% provide a telemedicine benefit

38% have an onsite fitness center

35% offer app-based mental health support

25% offer stress management

20% offer mental health days off

14% offer life coaching programs

7% offer access to a nutritionist
Financial Well-Being
Tech companies addressed the financial pressure imposed on employees and their families by delivering new or expanded financial perks and benefits. 
74% offer anniversary bonuses

37% offer paid relocation

30% provide financial planning services

23% offer a profit-sharing equity program

21% offer a tuition reimbursement program

18% offer adoption and surrogacy assistance

14% offer CPA and prepaid legal services

10% offer childcare services
Employee Satisfaction 
Employee satisfaction also emerged as a key priority, according to survey respondents. Tech companies again are leading the way with a variety of perks, including:
95% offer a casual dress code

75% have in-person or virtual happy hours

65% have an onsite mother's room

46% offer company-sponsored electronics for personal use

31% offer a company sports team to increase comradery    

12% offer parent coaching and opportunity to bring a child to work
A key takeaway from the survey is that an employee-centric workplace, whether that be in the office or remotely, is now the benchmark for tech companies, and in fact, all employers. An increased focus on employee well-being is essential to not only improving employee morale and engagement, but also strengthening a firm's ability to attract and retain talent in highly competitive labor markets. 
MMA Can Help
Marsh & McLennan Agency (MMA) is a full-service business insurance, employee benefits and retirement brokerage. MMA helps organizations identify risk and opportunities, secure coverage from top-tier providers, and create risk management and employee benefits programs that power your strategic objectives. Click here to learn more.
Brian Hegarty is an employee health and benefits broker and the Managing Director of Marsh & McLennan Agency's LA office.
For reprint and licensing requests for this article, CLICK HERE.