Recording Academy Names Co-Presidents
Tuesday, June 22, 2021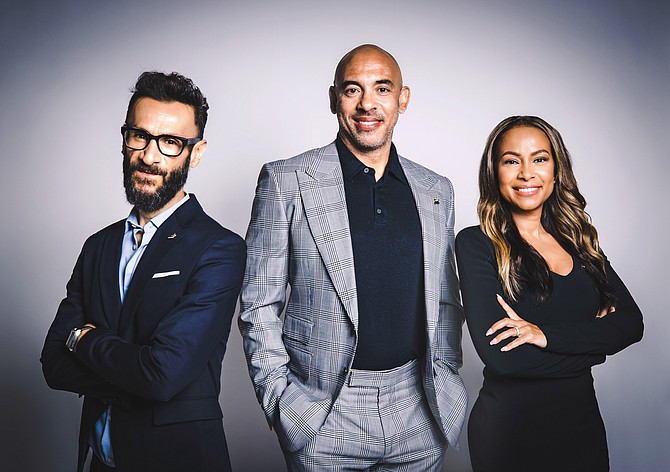 The Recording Academy has appointed Valeisha Butterfield Jones and Panos A. Panay as co-presidents, the Santa Monica-based organization announced June 22.

Effective Aug. 16, Butterfield Jones and Panay will join a recently revamped leadership team, which includes Chief Operating Officer Branden Chapman, Chief Industry Officer Rudy Marchand and Chief Executive Harvey Mason Jr., who 
was appointed in May.
 
Butterfield Jones — who was appointed as the Recording Academy's first chief diversity, equity and inclusion officer last year — will continue with her existing responsibilities and oversee membership, awards, advocacy and related initiatives.

Panay will act as co-president and chief revenue officer and will be responsible for driving business growth and identifying new partnerships and opportunities for the organization.

"The successful evolution of the Recording Academy is dependent on strong and innovative leaders, and I'm thrilled to elevate Valeisha and welcome Panos as co-presidents to help drive the Recording Academy's continued transformation,

"

Mason said in a statement. 
"

Both Valeisha and Panos are incredible leaders who have a proven record of progress, and together with the rest of the team, will continue to push the envelope at the Recording Academy and shape the organization to better serve, protect and celebrate the music community," he added.

Butterfield Jones previously served as global head of inclusion at Google, Inc. and co-founded the Women in Entertainment Empowerment Network. In 2012, she served as the national youth vote director of the Obama for America campaign, where she helped deliver one of the highest youth voter turnouts in American history.

Before joining the Recording Academy, Panay served as senior vice president for global strategy and innovation at Berklee College of Music.

He was also founder and chief executive of Sonicbids, a leading platform for artists to connect with music promoters that helped secure bookings for more than 1 million gigs in more than 80 countries. Panay led the company for 13 years before its acquisition in 2013.

Earlier this month, the Recording Academy elected new officers to the board of trustees. Tammy Hurt was named as board chair and Rico Love was appointed vice chair. Om'Mas Keith was elected secretary and treasurer and Christine Albert will continue her role as chair emeritus.
For reprint and licensing requests for this article, CLICK HERE.