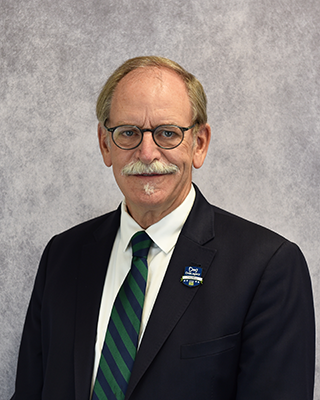 Tom Mone
Chief Executive Officer
One Legacy

For the past four decades Tom Mone has been making a positive impact on the healthcare industry and, for the past 20+ years has been one of the nation's best-known thought leaders and advocates for the lifesaving and life changing power of organ, tissue and cornea donation. As CEO of OneLegacy and the OneLegacy Foundation, his impact on the industry and on the lives of thousands can be felt throughout the country and in many corners of the world.

Upon earning his master's degree from the University of California, Irvine, Mone worked as a Presidential Management Intern/Budget Analyst for the Secretary of the U.S. Department of Health and Human Services and in that capacity earned the prestigious Secretary's Award. From 1981-83 Mone served as Health Services Analyst in Contra Costa County, California. Following that engagement, Mone went on to San Gabriel Valley Medical Center where from 1983-2000 he rose from DRG Coordinator to chief operating officer and eventually to President/CEO.

In 2000 Mone was named President and CEO of OneLegacy, the nonprofit organization dedicated to saving lives through organ, eye and tissue donation in seven counties in Southern California: Los Angeles, Orange, Riverside, San Bernardino, Ventura, Santa Barbara and Kern. It serves more than 200 hospitals, 10 transplant centers, a diverse population of nearly 20 million, donors and families across the region, and waiting recipients across the country. In 2020, OneLegacy enabled the transplant of a record-setting 1,661 organs from 548 donors, marking the sixth consecutive year of record-breaking increases in lifesaving and healing organ donation and transplantation. OneLegacy also led the nation in lung transplants and had a record setting year in heart transplants. In addition, more than 190,000 lives were healed, and their vision was restored through tissue and cornea donation in 2020; a number especially impressive given the COVID-caused ban on elective procedures.

Mone concurrently serves as President/CEO of the OneLegacy Foundation, which under his leadership has helped champion donation and transplantation through education, scientific research and collaboration with community engagement programs and family support agencies that address the very human needs of donor families and recipients. In the past three years alone, the OneLegacy Foundation has donated more than $5.5 million to further research and raise awareness of the power of organ and tissue donation and transplantation.

Today, Mone is a leading spokesperson on the power of donation and transplantation and has addressed the topic at numerous conferences around the globe (including those in Germany, Japan, Canada, Korea, Australia and others), advocating passionately for improving access to donation and transplantation for the citizens of the world. He has also authored more than two dozen articles for professional journals and industry-leading magazines, all directed at educating and improving access to life saving donation and transplantation.