Ports Continue to Set Cargo Records
Monday, June 21, 2021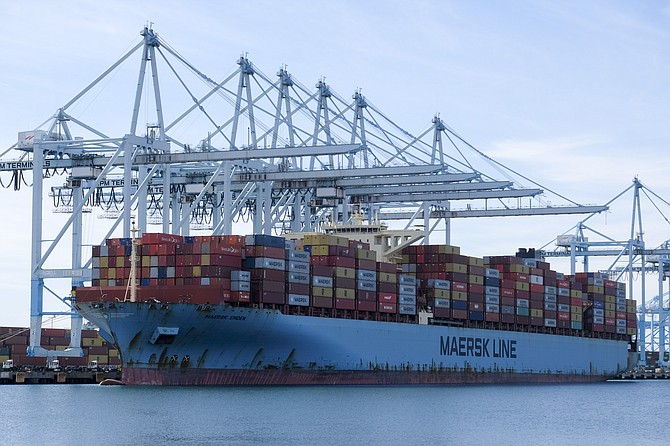 The Port of Los Angeles has set yet another record.
 
The port announced last week that it moved more than 1 million container units of cargo in May — the first time a Western hemisphere port has surpassed that level.
The news followed the June 10 announcement that the port's dockworkers and terminal operators will move more than 10 million container units of cargo during the fiscal year that ends on June 30, a record for the port.

"The historic level of cargo that we're managing reflects our commitment to reach new heights by working with our partners to further enhance our productivity, throughput and velocity," Port of L.A. Executive Director Gene Seroka said in a statement.
 
"Much credit goes to our longshore workforce, truckers, terminal operators, ocean carriers, railroads and other stakeholders for scaling up to meet this extraordinary demand."

The Port of Long Beach was close behind, moving 907,216 cargo container units in May, setting a monthly record for the 110-year-old port.

"We are seeing a demand for more goods as the country continues to open up and people return to work," Port of Long Beach Executive Director Mario Cordero said in a statement. "Even as we continue to set records during this unprecedented moment in our industry, this is still a fragile moment for the economy, and we remain optimistic about our country's continued recovery."

Loaded imports at the Port of Los Angeles last month reached 535,714 twenty-foot equivalent units, or TEUs, up 75% compared to the previous year, and a 25% uptick compared to the more stable May 2019.  

Loaded exports increased 5.3% to 109,886 TEUs compared to May 2020 but were down 34% from May 2019. Empty containers climbed to 366,448 TEUs, a jump of 114% compared to last year due to the heavy demand in Asia.
 
Imports at the Port of Long Beach jumped 42.3% to 444,736 TEUs year over year and up 53% compared to May 2019. Exports added up to 135,345 TEUs, about the same as in May 2020, but rose 12% when compared to the same month in 2019. The volume of empty containers increased 80.7% to 327,135 TEUs and doubled when compared to May 2019.

While the local ports grapple with cargo volume records, the National Retail Federation posted a revised annual retail sales forecast for 2021 and now predicts sales will grow between 10.5% and 13.5% to more than $4.44 trillion as the economic recovery accelerates.

NRF President and Chief Executive Matthew Shay wrote a letter to the Biden administration on June 14, asking for a meeting to discuss congestion at U.S. ports that "have not only added days and weeks to our supply chains but have led to inventory shortages impacting our ability to serve our customers." 
For reprint and licensing requests for this article, CLICK HERE.