20 in Their 20s: John Dalsey
Monday, June 14, 2021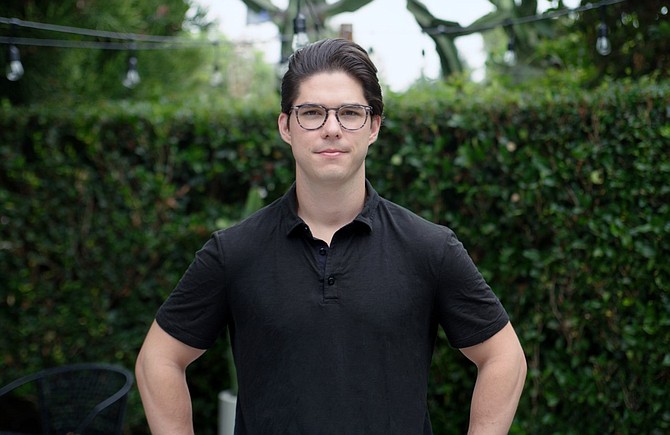 John Dalsey, 27Company:
Nectar Hard Seltzer
Title:
Co-Founder
Location:
Culver City
Founded:
2019
Business
: Distributor of hard seltzer
Employees
: 2 full-time, 4 part-time
Funding to Date
: $650,000
What led you to start this business?
I was always doing entrepreneurial things. In high school and college, I was throwing different events and charging for tickets. What's special about the drink industry ... is that there's this emotional attachment people have to beverages and experience around it. We saw everyone trying to jump into the hard seltzer space, and they were all doing the same flavors — grapefruit, black cherry, mango and lime — in the same skinny cans. We saw an opportunity to do something different, and it was my partner Jeremy Kim's idea to focus on Asian-inspired flavors: lychee, mandarin, Asian pear and yuzu.
How are you funding the business?
I come from the drink world, and I thought with $20,000, we can probably get this through proof of concept and then raise money from there. I invested a substantial portion of my own life savings, and once we got a proof of concept, we raised a little bit of money from friends and family and some angel investors.
What are the advantages to starting a business in your 20s?
You can afford to fail multiple times. The flip side to that is some people may think you're sacrificing your social life because running a business is a full-time commitment. But I think that if anything Covid-19 made that a nonissue.
How has the pandemic affected your business?
We started at the end of 2019, and we were going to go with a certain co-
packer. And then Covid happened, and that co-packer said, "I don't want to take any new clients right now, actually, I've got to figure out my own business," and we totally understand that. And everyone was like that — no one wanted to take on new brands. That made us turn to TikTok. We made a video and put our phone number in there … and that video went viral. There was like hundreds and hundreds of people texting us around L.A. asking us "Where can I get the drink?"
Where do you go for advice regarding your business?
Through my experiences, I've been introduced to so many different business owners, other founders and people who are looking to just give back, whether it's advice, being mentors from UCLA accelerator program.
Where do you go for professional services such as legal help, accounting, etc.?
We met with a million lawyers, and a lot of them were expensive, but we found Haynes and Boone, a prestigious law firm that really believed in our vision. We were honest with them and told them, "We don't have any money, we can't pay you guys, but we really believe this is going to go somewhere one day," and they have bought into that vision, and they've been amazing.
Does social responsibility play a role in your business?
That's something that's always been important to me. I started a charity that to date raised over $200,000 to help feed families struggling for food and security in the Philadelphia area through charity beer that we've brewed every year.
Do you feel that your business is particularly tailored to the Los Angeles market?
L.A. is our home. We want to be the No. 1 hard seltzer in L.A. This is a city that's done a lot for us, so it'd be cool to have this be our home base. But we're trying to be the everywhere.
Keep reading the 2021 20 in Their 20s Special Report.
For reprint and licensing requests for this article, CLICK HERE.