Office Sales Rise, Raising Hopes for Recovery
Monday, June 7, 2021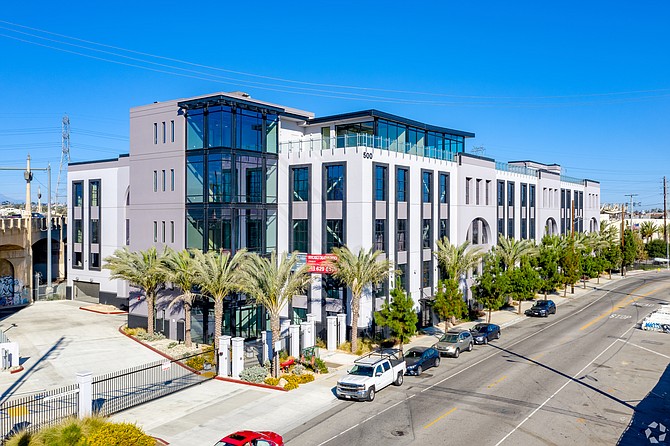 Office sales in L.A. County, which slowed during the Covid-19 pandemic, are speeding up.

"It's definitely picking up. People are more optimistic with the vaccine rollout ... and there's a lot of operators that didn't do any deals during the pandemic, and they make money by buying deals," Newmark Group Inc. Co-Head of Capital Markets Kevin Shannon said.

He added that a lot of companies raised money for distressed sales "which never really happened." As a result, those companies have money to spend now on real estate.

Eli Randel, chief strategy officer for Commercial Real Estate Exchange Inc., agreed that the market was gaining momentum, but added that most sales involve "$5 (million) to $10 million buildings, which can be smaller, suburban-style office buildings."
 
Todd Tydlaska, an executive vice president at CBRE Group Inc., said the multifamily and industrial real estate categories are faring the best at the moment while asset types like retail are still struggling. He added that "office is this great unknown somewhere in between."

At the peak of the pandemic, value-add properties were off 15%-25% from pre-pandemic prices while core-plus was down 8%-15% and core had slipped 0%-5%.
Tydlaska said he has seen some properties fetch record-setting, per-square-foot sale prices. These sites usually have tenants with good credit and long-term leases, and the buildings are relatively new.

Some sales from last year were pushed into this year, Tydlaska said, adding that he expects to see more sales as 2021 continues.

"L.A. continues to be a target market for capital. Sellers have been resistant to unload projects because they didn't want to acknowledge a reduction in value and they didn't have to. Most people took a wait-and-see approach," Tydlaska said. "You have a lot of folks who are waiting to sell product, and it feels like that dam is going to break this year."

Entertainment deals

Many of the biggest office sales so far this year had one thing in common: The buildings serve the entertainment industry.

"The office market in L.A. has really been dominated by media and entertainment markets," Tydlaska said. "Burbank could not be hotter. ... There's no shortage of capital for Burbank."

Shannon added that Burbank, Culver City and El Segundo were all doing well and that content creators were a "big driver" of office space in L.A.

"A lot of those firms aren't back in the office yet, but there's a lot of pent-up demand and that industry is going to lead us out of this downturn," Shannon said.

The largest office sale so far this year was actually a historic entertainment office space — the Sony Pictures Animation Campus.

Culver City-based Hackman Capital Partners and Square Mile Capital purchased the property for $165 million earlier this year.

In the Tri-Cities area, The Link, a nearly 125,000-square-foot office building with creative office space, post-production, broadcasting, screening and editing facilities, sold for $61.5 million.

Pendulum Property Partners purchased the property at 2901 W. Alameda Ave. Shannon was part of the team representing the seller.

Also in Burbank, Wonderful Co. purchased the 94,000-square-foot Media Center North at 2835 N. Naom
i St. The property is leased to animation company Titmouse Inc.

Nearby in Glendale, Nuveen Real Estate purchased the Victory Media Campus for $45 million from LLJ Ventures.

Lack of data

Even though experts agree the office market is picking up, there is one difficulty: a lack of information on what rents will be like post-pandemic.

"The biggest issue in sales right now is data points for leasing. For most investors, they know where the debt markets are today, they know where their cost of capital is but are having a hard time coming up with the value of the market because they don't know where rents are," Tydlaska said. "It's hard for investors to have conviction of where rents are today."

The amount of sublease space can also make it difficult to price rents.
 
More sublease activity is happening in markets like Santa Monica than before the pandemic, but Tydlaska said many subleases are for smaller spaces.

Looking forward, Shannon expects office sales to gain steam this year and especially next year.

"It's steady as it goes but it's not overwhelming." he said.
Top 10 L.A. County Office Sales to Date in 2021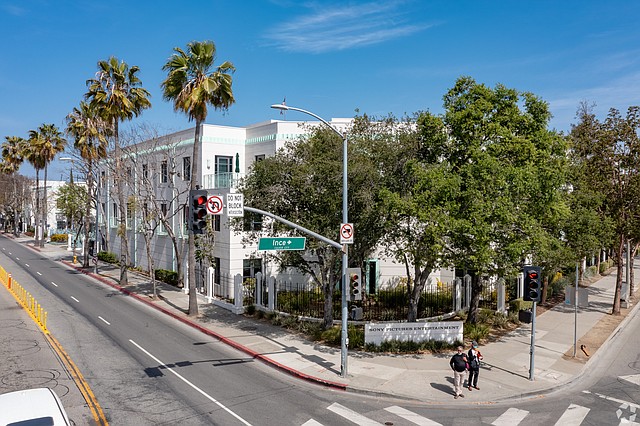 1. Sony Pictures Animation Campus 
Buyers: Hackman Capital Partners and Square Mile Capital
Seller: H&R Real Estate Investment Trust
Address: 9094 and 9050 Washington Blvd., Culver City
Price: $165 million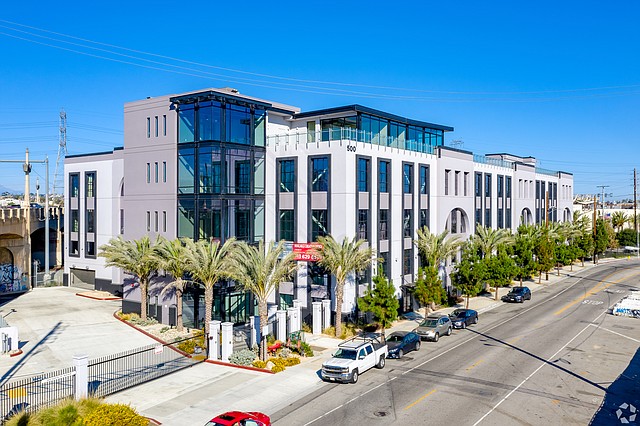 2. The Switchyard 
Buyer: SteelWave Inc.
Seller: CEG Construction
Address: 500 and 540 S. Santa Fe Ave., Arts District
Price: $80 million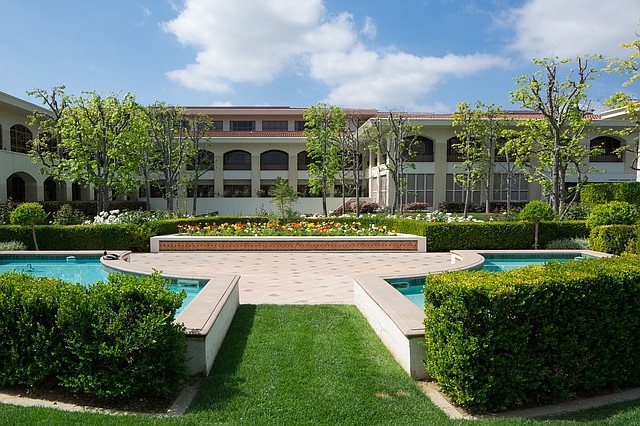 3. The Park Calabasas 
Buyer: Gemdale USA Corp.
Sellers: Rising Realty Partners and Mount Kellett Capital Management
Address: 4500 Park Granada, Calabasas
Price: $79 million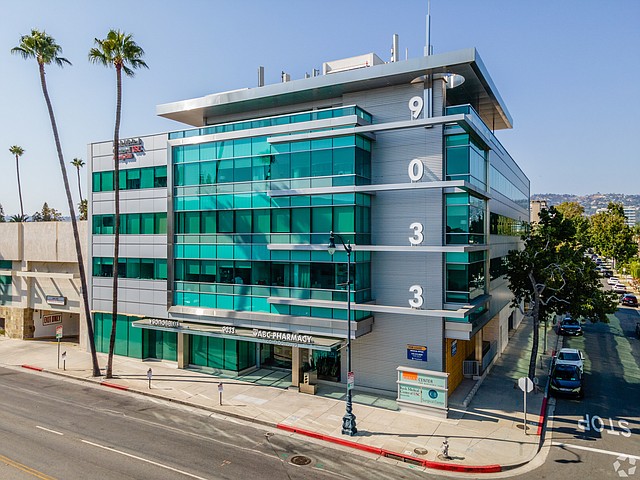 4. Archway Medical Plaza 
Buyer: LaSalle Investment Management
Seller: UBS Realty Investors
Address: 9033 Wilshire Blvd., Beverly Hills
Price: $74.4 million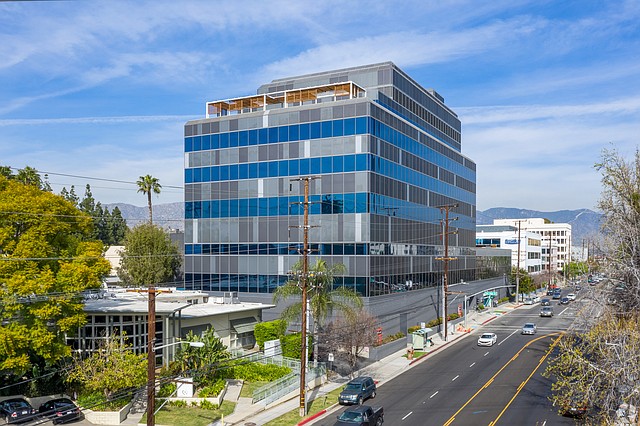 5. The Link 
Buyer: Pendulum Property Partners
Seller: Fortress Investment Group and Ocean West Capital Partners
Address: 2901 W. Alameda Ave., Burbank
Price: $61.5 million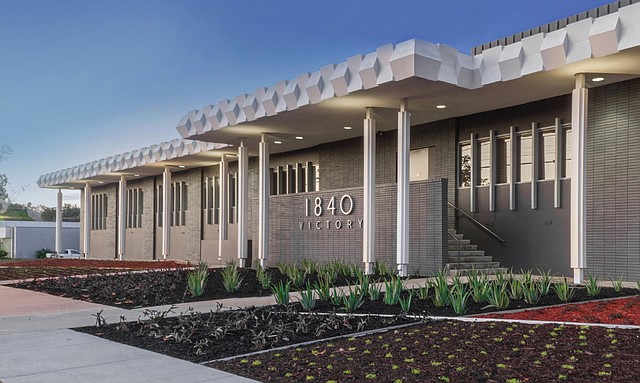 6. Victory Media Campus 
Buyer: Nuveen Real Estate
Seller: LLJ Ventures
Address: 1840 Victory Blvd., Glendale
Price: $45.1 million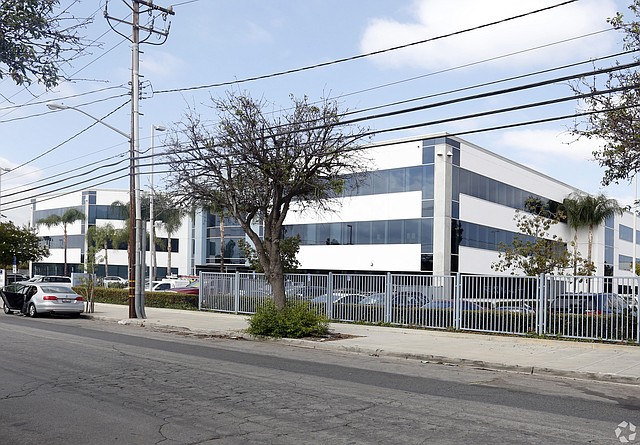 7. Media Center North 
Buyer: Wonderful Co.
Seller: GPI Cos.
Address: 2835 N. Naomi St., Burbank
Price: $42.2 million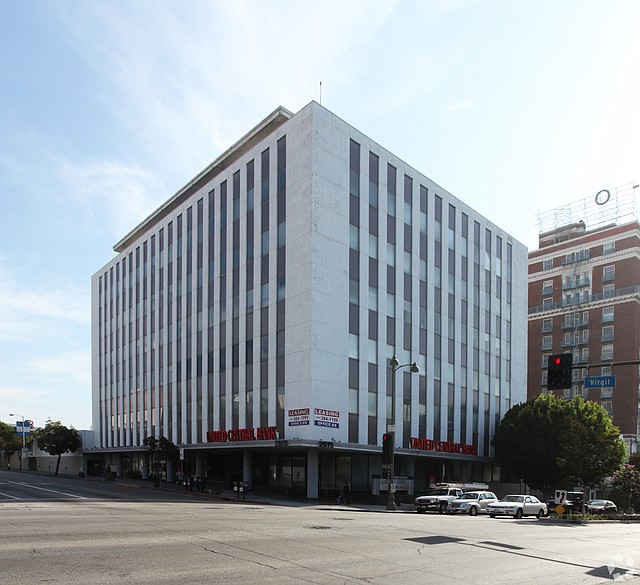 8. Cygnus Wilshire Center 
Buyer: Urban Realty & Management
Seller: JWL Development Co. Inc.
Address: 2975 Wilshire Blvd., Koreatown
Price: $31 million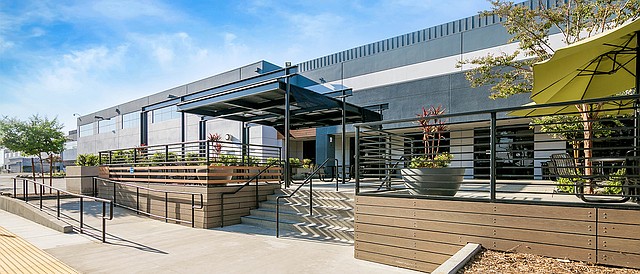 9. San Dimas Office Building 
Buyer: SAR Enterprises
Seller: Menlo Equities
Address: 924 Overland Court, San Dimas
Price: $28.9 million

10. Culver City Office Building Buyer: Hackman Capital Partners 
Seller: Barry Katz
Address: 10150-10200 Jefferson Blvd., Culver City
Price: $26 million
For reprint and licensing requests for this article, CLICK HERE.