UCLA, Cedars Rank Among Nation's Best Hospitals
Monday, July 26, 2021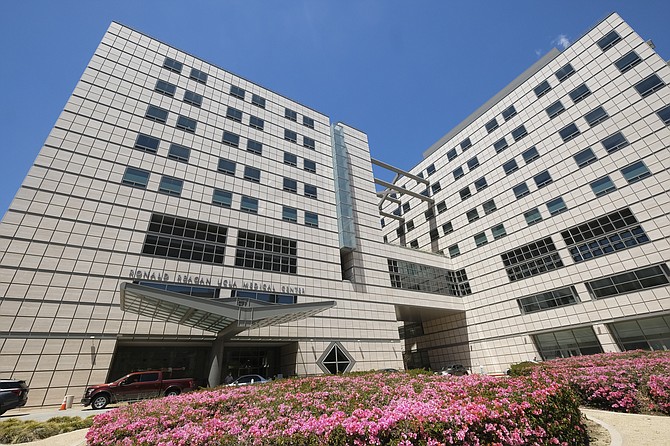 Los Angeles County is home to two of the nation's best hospitals.
That's according to the 2021-22 edition of U.S. News & World Report rankings, released July 27, which put UCLA Medical Center in the No. 3 spot and Cedars-Sinai Medical Center in the No. 6 slot nationally.
UCLA Health and Cedars-Sinai each moved up one spot from last year.  
"Despite the enormous challenges posed by the COVID-19 pandemic, Cedars-Sinai continues to provide extraordinary care and to advance clinical, operational and scientific innovations," Thomas Priselac, Cedars-Sinai president and chief executive, said in a statement. "I am proud of the ingenuity, adaptability and dedication of our staff as they serve our community."
Hospitals that rank in the country's top 20 provide "exceptional treatment" in several areas of care, according to U.S. News & World Report
.
Keck Hospital of USC slid off this year's national list after ranking eighteenth last year.  
U.S. News also rated the best hospitals by state and metro area, as well as the top hospitals nationwide in 15 medical specialties, including cancer, geriatrics, psychiatry and rheumatology. The rankings reflect U.S. News' evaluations of more than 4,500 hospitals.
In statewide rankings, UCLA Health claimed the No. 1 spot, the same ranking as last year. Cedars-Sinai Medical Center stayed at No. 2. Keck maintained its No. 5 spot but tied with Jacobs Medical Center at UC San Diego Health.
UCLA Health is also listed among the country's best hospitals in 12 of the 15 specialties, including diabetes and endocrinology (No. 3), geriatrics (No. 4), and orthopedics (No. 5).
Cedars-Sinai and USC's Keck are two of the nation's top hospitals in 11 of the specialties. Cedars-Sinai earned the No. 2 spot in gastroenterology and GI surgery and the No. 3 spot in pulmonology and lung surgery, and Keck took the No. 10 spot in urology and the No. 11 spot in geriatrics.
In U.S. News' ranking of the top 31 hospitals in the Los Angeles metro area, UCLA Health (No. 1), Cedars-Sinai (No. 2) and USC's Keck (No. 3) earned the top three spots. Torrance Memorial Medical Center and MemorialCare's Long Beach Medical Center ranked No. 5 and No. 7, respectively. Santa Monica's Providence Saint John's Health Center tied for No. 9.
For reprint and licensing requests for this article, CLICK HERE.