The Standard Closes In West Hollywood
Friday, January 22, 2021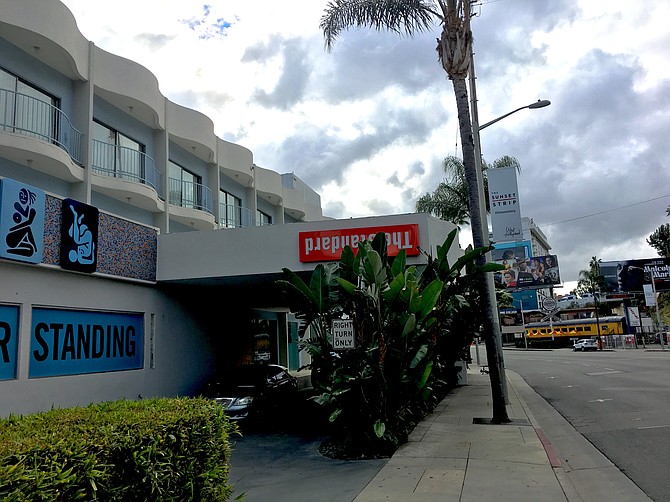 The Standard Hotel in West Hollywood, a Sunset Boulevard hotspot for celebrities and in-the-know visitors since 1999, has closed.
"It is with a heavy heart that we must announce the closure of The Standard, Hollywood, which will shut its doors indefinitely on Friday, January 22nd," the hotel said on its website.
The hotel, which was backed by celebs like Leonardo DiCaprio, Cameron Diaz and Benicio del Toro, was leasing its Sunset Strip building, which is owned by Rittersbacher Sunset, according to CoStar. 
In its announcement, the Standard noted that the cost of its lease had gone up significantly, "which makes operating the property impossible."
The Standard isn't the only hotel to close recently. The 86-room Luxe Rodeo Drive Hotel, located at
at 360 N. Rodeo Drive
in Beverly Hills, closed last year. 
Other hotels are being converted to other uses. The 63-room Chateau Marmont, also on Sunset Boulevard in West Hollywood, will be transitioned into a members-owned hotel. 
Owner André Balazs announced plans to convert the property in July. He expects to expand the concept to properties in other cities. Balazs is a former owner of The Standard. He sold his interest in 2017.
The James, located in Hollywood, opened in July as an apartment-hotel catering to long-term residents.
Before being converted by Woodland Hills-based CGI Strategies, it was known as The Commodore of Hollywood. Its history back dates to 1927.
The Standard brand will continue in Los Angeles at its downtown location.
"While there are and will be more Standard hotels, there will never be another Standard, Hollywood. And though it is painful to say goodbye, we know that the community we inspired will live on. Thank you for everything. We are eternally grateful," The Standard said on its website.
For reprint and licensing requests for this article, CLICK HERE.