EVgo Announces Partnership With BMW
Thursday, January 14, 2021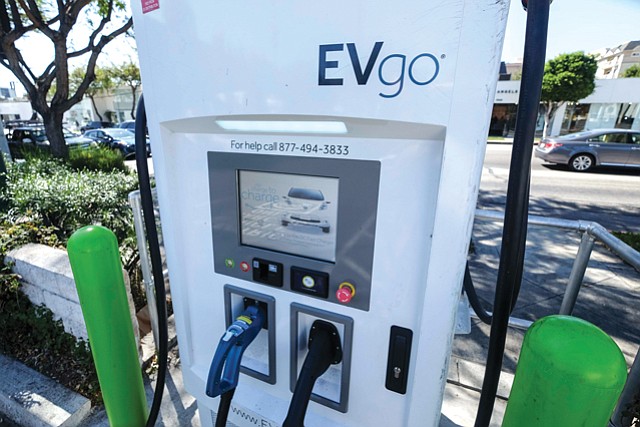 Sawtelle-based EVgo Services, which operates a national network of electric vehicle charging stations, announced a new partnership with automaker BMW on Jan. 14.
A new program will allow BMW drivers to locate and use EVgo charging stations through a BMW-specific charging app. Drivers who purchase or lease a BMW electric vehicle will also receive $100 in credit toward use of the charging stations.
"As BMW brings even more new EV models to the market, EVgo is making it even easier for those drivers to experience the reliable and convenient — and ever-expanding — network of EVgo chargers," EVgo Chief Commercial Officer Jonathan Levy said in a statement.
The two companies previously partnered on a program called ChargeNow for drivers of BMW plug-in electric vehicles.
Meanwhile, EVgo, which was acquired last year by LS Power Development, has been quickly expanding its network of charging stations. According to the company, EVgo users now have access to nearly 40,000 chargers across more than 600 cities.
EVgo in July announced a separate partnership with General Motors Co. aimed at tripling the number of fast-chargers available to users of EVgo's charging network.
These fast-charging stations are primarily located at retail businesses and grocery stores, al-lowing users to quickly recharge vehicles while shopping or running errands.
The newly announced partnership with BMW is focused less on new infrastructure and more on creating a seamless experience for drivers of vehicles manufactured by the German automaker.
BMW electric vehicles services manager Reem Eloubaidy said in a statement that the company's charging app would give drivers "an easy-to-use, all-in-one tool to find charging stations along their driving routes and manage the charging experience from start to finish."
According to EVgo, users of the app will be able to see whether chargers are in use and contact the company's customer service representatives.
For reprint and licensing requests for this article, CLICK HERE.