Congress Approves $1.5 Billion in Annual Funds for Ports
Monday, January 4, 2021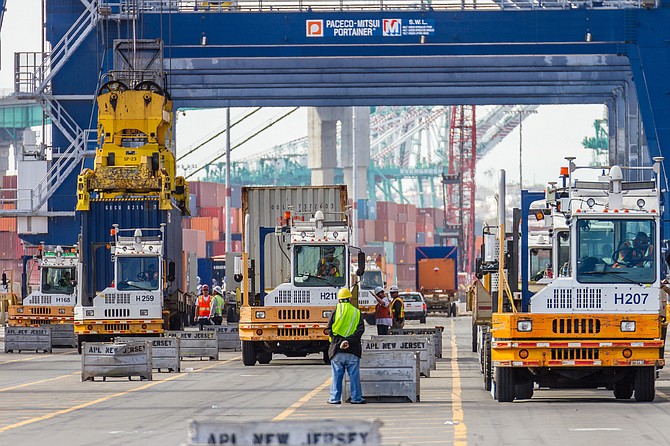 A bill that will provide increased funding for maintenance of local ports passed the final hurdle in the last week of 2020 when the U.S. Senate gave a green light to the Water Resources Development Act of 2020, HR 7575.

The measure will provide "a six-fold increase in funding to the ports of Los Angeles and Long Beach for dredging, cleanup and maintenance," according to Rep. Grace Napolitano (D-El Monte), chairwoman of the House Subcommittee on Water Resources.

"We included this important provision after the subcommittee visited the ports of Los Angeles and Long Beach earlier this year to learn about ongoing needs there," Napolitano said in a statement.

"These ports handle over 40% of the exports and imports into the United States … (and) have invested billions of dollars of their own money to upgrade their infrastructure for the benefit of the entire nation," she added. "But the success of the ports of Los Angeles and Long Beach are only as strong as their partnership with the federal government."

The bill authorizes the appropriation of up to $1.5 billion annually from the Harbor Maintenance Trust Fund, which is supported by taxes collected from shippers on the value of imports, certain domestic cargo and on cruise passengers.

The fund, created to cover operations and maintenance costs of federal navigation channels, has a balance of about $10 billion. Its revenues for 2019 were nearly $1.8 billion.

"When combined with the provision enacted earlier this summer in the CARES Act, WRDA 2020 is likely to provide between $3.5 billion and $4 billion annually in maintenance dredging funding — which the (Army Corps of Engineers) has noted should address the complete backlog of maintenance dredging projects, for all sizes of ports, within five years," Rep. Peter DeFazio (D-Ore.), chairman of the House Committee on Transportation and Infrastructure, said during a Dec. 8 debate at the House of Representatives.

Gene Seroka, executive director of the Port of Los Angeles, thanked congressional leaders "for ending 2020 with a clear message of federal support for our nation's maritime infrastructure" and Los Angeles Mayor Eric Garcetti, who "testified on the importance of this legislation earlier this year."
For reprint and licensing requests for this article, CLICK HERE.