Navyz Delivers Trusted Point-of-Sale Services for Asian Businesses
Monday, February 22, 2021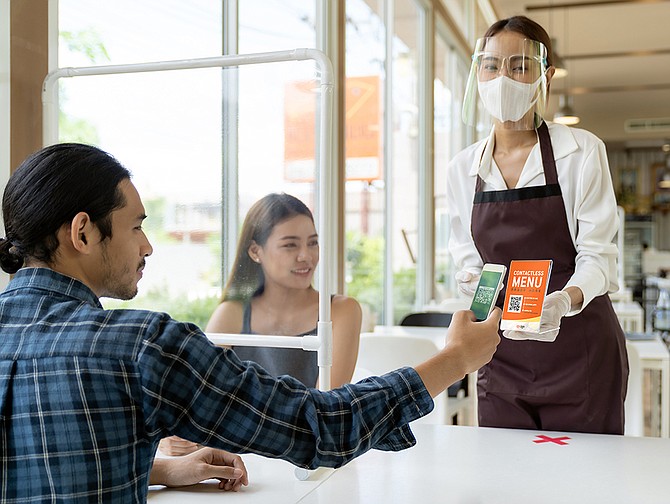 Torrance-based Creditcard Services Inc., which does business as Navyz, has been defined by decades of relatively quiet, steady growth. From a small company serving Korean American businesses in the Los Angeles area, the business has expanded to serve East Asian communities across the United States.
 
Despite serving clients concentrated in industries hard-hit by Covid, Navyz has proven resilient, rolling out innovative solutions to suit the post-pandemic world.

Navyz got its start in 1987 when local Korean American entrepreneur Patrick Hong founded a credit card processing business. The company gained traction early on by filling a gap left by traditional credit card processors, according to Navyz Senior Vice President Michelle Shin.
 
"Most companies are sales-based," Shin said. "The sales (people) have to provide
follow-up services (if clients have any issues)."
 
Shin said this model created incentives for credit card processing staff that weren't necessarily aligned with those of their clients. Because staff made commissions based on the services they sold, merchants often were persuaded to purchase costly, unnecessary products with inadequate follow-up support.

"The fee structures of credit card processing companies are also very complicated. There are about 1,000 fee structures," Shin said. "For a merchant it is very hard to understand."

This latter problem was often compounded, Shin said, by the language barriers many Korean American merchants faced. "They needed someone who would provide services in Korean and someone they would trust," she said.

Hong built Navyz, then called Bankcard Services, on a salaried staff model, mitigating the conflict of interest arising from the
 commission-based staff structure. The company would have a dedicated customer service team for follow-up support.

After a period of local growth, Navyz began expanding to new markets. It added its first branch in Garden Grove in 1997 and began adding services for Vietnamese and Chinese American merchants. It added a New York branch in 2003, eventually expanding to 14 cities across the country, including Houston, Seattle and San Francisco.

In 2006, the company expanded its offerings to include broader point-of-sale services for Asian American businesses. These included inventory-tracking for retail businesses and appointment booking for salons and restaurants, among others. The company would later add ecommerce and other online service offerings across a range of sectors.

Navyz has had unbroken annual revenue growth for most of the last two decades. This winning streak was cut short last year after Covid-19 dealt a significant blow to many of the company's core clients. Navyz's 2020 revenue of $75 million was its lowest since 2009, down 20% year over year.

Despite this setback, the company has done well relative to many of its peers in the point-of-sale services industry. Shin attributed some of this success to the outperformance of several ecommerce clients but added that moves made by Navyz to support its traditional small businesses also likely played a role.

The company built a website in May called 2go2go.com, which acts as a marketplace for its restaurant clients. Unlike Uber Eats or DoorDash Inc., there is no cost for merchants to use the site aside from standard card processing fees.
 
The platform is open, Shin said, to both Navyz's clients and nonclient businesses trying to get online and remain viable during the pandemic.

"There was no setup charge … and their products were on there for the exact same price (that they were in the store)," she said. "We charged (orderers) a $1 service fee, but we gave that directly to the restaurants because we want to support our local restaurants."

Shin is optimistic that Navyz, and its clients, will come back strong in the year ahead.

"With Covid, the new normal started much earlier than we expected," she said. "I'm pretty confident that, after Covid, we will do better."
Keep reading the 
2021 Diversity: Minority-Owned Businesses Special Report
.
For reprint and licensing requests for this article, CLICK HERE.