MuckerLab Marks a Decade of Driving Top LA Startups
Monday, February 15, 2021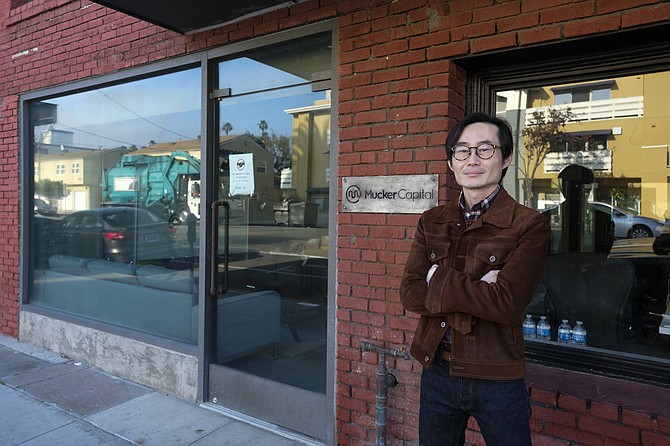 It's been nearly a decade since Santa Monica-based venture capital firm Glenmont Mucker Management, doing business as Mucker Capital, launched its startup accelerator for fledgling tech companies.

In some industries, those 10 years might not count for much. But in Los Angeles' rapidly evolving tech sector, it's been long enough to make the firm a venerable institution with close ties to some of the region's fastest growing companies.

In 2011, when MuckerLab launched, few other programs existed in Los Angeles to guide tech entrepreneurs through the process of refining their products and raising seed funding to grow their businesses.

Founding partners Erik Rannala and William Hsu saw an opportunity in Los Angeles, when the notion of a "Silicon Beach" developing west of the 405 was only just taking shape.

"We believed that L.A. lacked at the time someone who was willing to go and take the founding risk with the entrepreneurs," Hsu said.

Whatever risk Rannala and Hsu took in starting MuckerLab clearly paid off. Participants in the accelerator program have gone on to raise more than $8 billion combined.
 
Mucker's portfolio of companies includes some of the hottest and most valuable startups in Los Angeles. Standouts include home services industry software developer Service-Titan Inc. and online deal-finder Honey Science Corp., which was acquired last year by PayPal Holdings Inc. for $4 billion.

ServiceTitan co-founders Ara Mahdessian and Vahe Kuzoyan credit the accelerator for guiding the company through its infancy to where it stands now, with more than 1,000 employees and a valuation exceeding $2 billion.

"We wouldn't be where we are today without MuckerLab," Mahdessian and Kuzoyan said in an email. "The entire team provided both guidance and capital to help us take things to the next level."

Hsu, who moved to Los Angeles from the Bay Area in 2006, said he saw upon arrival that gaps existed between the number of entrepreneurs ready to launch businesses and the amount of capital available to get those efforts off the ground.

"It's a super entrepreneurial culture here," he said. "That ethos has permeated tech. Lots of people I met when I moved down here were thinking very entrepreneurially about their careers and the companies they could start."

As Hsu recalls, it didn't take long to convince Rannala that a startup accelerator could succeed in Los Angeles.

"We went from our first conversation to me quitting my executive job at AT&T (Interactive) to him moving down from the Bay Area to start the fund — all within 45 days," Hsu said.

eBay connection
Rannala and Hsu had previously worked together at eBay Inc., and both had intimate knowledge of the venture capital landscape in the Bay Area.

Rannala was a former seed investor at Harrison Metal Capital, and Hsu had already founded his own startup and guided it through early funding rounds before landing at eBay. Prior to starting Mucker Capital, Hsu served as chief product officer with AT&T Interactive.

The two were joined by part-time partners Greg Bettinelli, then chief marketing officer at Nordstrom Inc.-owned HauteLook, and prolific entrepreneur and investor Yan-David Erlich.

Hsu said the connections and familiarity with Silicon Valley investors that he and his co-founders brought to Mucker were essential, particularly given the miniscule amount of capital the firm initially had to work with.

"When we launched in 2011, we had spent a total of about $500," Hsu said.

That meager sum had gone toward creation of a website and logo, he explained. (The name "Mucker" was chosen in tribute to inventor Thomas Edison, who used that term to refer to members of his research and development team.)

"We didn't have an office," Hsu said. "We certainly didn't have any money. We just went to market and said, 'Hey, MuckerLab is here. This is what we're planning to do. Come talk to us.'"

When those early efforts yielded hundreds of responses from interested entrepreneurs, the founders quickly put together a $1.2 million fund made up, as Hsu recalls, from "our money plus some from friends and family."

Building bridges
Once the accelerator was underway, Mucker's founders set about building bridges between Bay Area investors and the entrepreneurs working with the firm in Los Angeles.

"We were able to get a significant portion of our companies funded by Bay Area firms," Hsu said. "A lot of that was me and Erik begging, spending every bit of social capital we had convincing venture capitalists that L.A. is worth betting on."

Entrepreneurs who've passed through the accelerator program say the networking opportunities MuckerLab offers have been vital to the growth of their businesses.

"When I was accepted into Mucker's accelerator program, the first thing they opened up was their Rolodex of contacts and allies," said Reichen Kuhl, co-founder of insurance technology startup LeaseLock Inc., which recently announced the completion of a $52 million Series B funding round.

Kuhl said Mucker's efforts to encourage collaboration between entrepreneurs was just as instrumental to the success of LeaseLock; Mucker introduced Kuhl to fellow entrepreneur Derek Merrill, who joined the business as a co-founder and now serves as CEO.

Limited participants
In order to foster a supportive environment for growing businesses, Mucker committed early to limiting its accelerator to 10 participants at most, with new companies brought in yearly.
 
The accelerator program has no official end date, and Mucker said on its website that companies only "graduate" upon reaching "mutually agreed upon business, customer and financing milestones."

Hsu explained that Mucker's hands-on approach ensures companies get the attention they need to succeed — something crucial to the firm's own success, given that Mucker receives an equity stake between 8% and 15% from the companies it works with.

The firm's success developing businesses in Los Angeles has opened the door for expansion into other blooming tech markets. Mucker in 2019 announced the launch of a Nashville accelerator, and Hsu said the firm is exploring other possibilities for geographic expansion.

Still, Hsu said, Mucker is committed to applying lessons it's learned in Los Angeles.
"In more active geographies like the Bay Area, you can start a company and raise money in three or four months," Hsu said. "In our geography, you really have to focus on building and getting traction on proof points for product-market fit before you can go to venture capitalists. Three-month programs don't work."

For reprint and licensing requests for this article, CLICK HERE.