Avhana Health Is Acquired by Amalgam Rx
Monday, February 15, 2021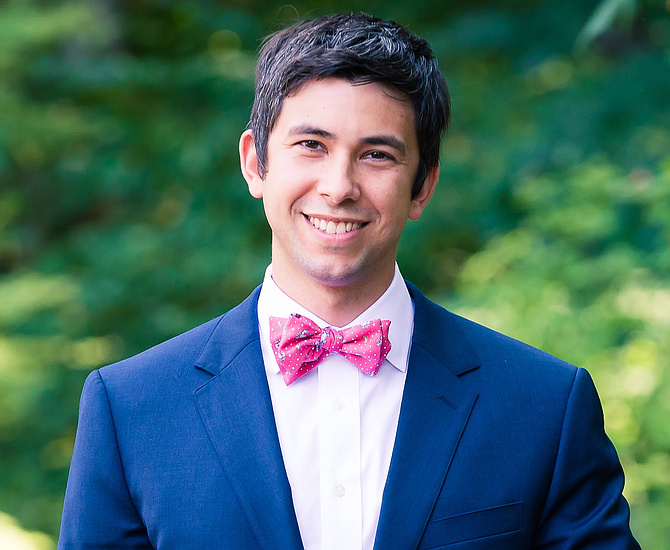 Local incubator member and digital health company Avhana Health Inc. has been acquired by Wilmington, Del.-based digital medicine products company Amalgam Rx Inc. for an undisclosed sum.

Under terms of the purchase, which was announced Jan. 13, Avhana Health will maintain its operations in Los Angeles as a stand-alone subsidiary of Amalgam. Avhana's chief executive, Noah Weiner, will stay on as general manager of the unit.

Avhana was founded in 2014 in Baltimore and since 2015 has had dual offices in Baltimore and the Los Angeles area. In 2019, Avhana joined a bioscience and digital health incubator operated in Palms by nonprofit ScaleHealth.

Avhana has been developing and marketing a software product that lays out best practice guidelines for doctors and other clinicians treating patients, such as patient safety protocols and prescription medication precautions.
 
The company has been able to place its software product in the online marketplaces of electronic medical records providers, such as Verona, Wis.-based Epic Systems Corp.
 
When a clinician opens Avhana's app, the guidelines come up as patient diagnoses are entered into the medical records system, helping to guide the clinician through the treatment process and warning of potentially dangerous medication interactions.

"Our aim is to help clinicians make the best decisions they can, integrating with electronic medical records," Weiner said in an interview after Amalgam's acquisition.

Weiner said about 200 medical providers have used its app. A handful of what he termed "enterprise customers" have paid to use the platform, enabling the company to offer the software program free to many other providers.

He added that the company so far has raised just over $1 million from outside investors with much of that money going toward subsidizing the app.

Amalgam, which was founded in 2016, has developed a wide array of digital health products and services, including patient support programs, digital therapeutics and patient behavioral intervention programs.

For Amalgam, Avhana has a key ingredient it has wanted to develop further: incorporation into electronic health records services.

"EHR integration is the holy grail for digital health solutions," Ryan Sysko, Amalgam's chief executive, said in the acquisition announcement. "It's not only about data integration; workflow optimization is even more important. Providers, working at the nexus of digital health adoption and scaling, will only adopt tools that are safe, effective and embedded in their workflow. The combination of Avhana and Amalgam will bring us closer to realizing digital health's tremendous potential.

Meanwhile, Amalgam gives Avhana's clinical decision support software product a broader reach. Weiner said in an interview that Amalgam will add data science and customer service support for Avhana's platform.

"We are pleased that Avhana's clinical decision support platform will be championed by Amalgam with their extensive digital health experience, clinical leadership, and market development expertise," Weiner said in the announcement. "Amalgam is the ideal partner to enhance our CDS platform and carry our vision of a healthier future forward."

Avhana is the third company in ScaleHealth's incubator to be acquired in the last 10 months, according to Taylor McPartland, ScaleHealth's chief executive. In April, San Francisco-based data analysis and marketing communications firm W2O Group acquired Symplur, which developed a platform analyzing social media postings of physicians and other medical practitioners. And in November, Newport Beach-based Pear Sports acquired Pilates Metrics, which developed an app for Pilates instructors.

"To me, seeing this type of activity is not only a sign of the amazing strength of this region's health innovators but is also an indication of the positive impact that the ScaleHealth ecosystem can have on the health industry for years to come," McPartland said.
For reprint and licensing requests for this article, CLICK HERE.