Seed Health Acquires AI Company
Friday, February 12, 2021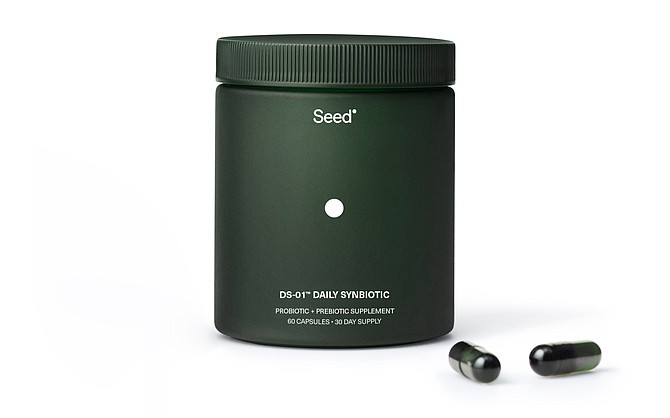 Venice-based microbial bioscience company Seed Health Inc. has acquired New York-based Auggi Technologies Inc., a company that specializes in artificial intelligence applications for gastrointestinal health.
Financial terms were not disclosed for the deal, which was announced on Feb. 8.
Seed Health sells a monthly subscription to a daily synbiotic. Shipped in biodegradable algae paper and packaged in recyclable containers, the pill contains 24 strains of probiotics and prebiotics that the company says are formulated to improve skin and heart health and gastrointestinal function.
Led by Co-founders and Co-Chief Executives Ara Katz and Raja Dhir, Seed Health was launched in 2016.
Katz was previously the chief marketing officer and cofounder of Spring Inc., a retail app. She also launched several direct-to-consumer subscription brands for BeachMint, an ecommerce company that merged with Lucky Magazine in 2014 but shuttered two years later.
Katz and Dhir cofounded LUCA Biologics, a biotech company based in Cambridge, Mass.
Seed Health has more than 14 investors, including Wisdom VC, Slow Ventures, Greycoft and BoxGroup, according to Crunchbase.
Auggi Technologies's assets include an algorithm for real-time Bristol stool typing and an app for monitoring clinical research. Seed Health said Auggi's technology will give the company an in-depth look into digestive issues.
For reprint and licensing requests for this article, CLICK HERE.