2021 Economic Forecast: Canada - A Green Partner in LA's Economic Recovery
Custom Content by the Los Angeles Business Journal
Tuesday, February 2, 2021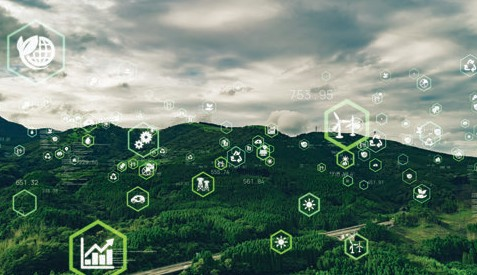 It's no secret, Canada and the United States face common challenges related to the current pandemic and reigniting their economies. While dealing with short-term challenges on all fronts, Canada is also working towards its goal of transitioning to a low-carbon economy, and clean technology is definitely part of the solution.
 
As Deputy Prime Minister Chrystia Freeland has said, "Canadians understand that the restart of our economy needs to be green. It also needs to be equitable. It needs to be inclusive." 

Canada is number one in the G20 for clean technology innovation and 12 Canadian companies were selected for the 2020 Global Cleantech 100 this year. We know that investing in clean technologies creates jobs, but these green jobs will need to be available to all sectors of our diverse Angeleno community. Mayor Eric Garcetti also believes this, as it is an integral part of LA's Green New Deal. And we agree with LACI CEO Matt Petersen that investments in clean technologies, more specifically clean transportation, not only ensure a future of clean air and good health, but will also contribute to the economic recovery in California.

Several Canadian companies are already helping greater Los Angeles meet its climate goals and its target of reducing vehicle emissions on the streets and at the ports. 

Lion Electric, a leading manufacturer of all-electric heavy-duty vehicles, has deployed the nation's largest fleet of electric school buses here in California. Flo has deployed 180 curbside EV charging stations in Los Angeles, its largest project in the U.S. thus far. For its part, Effenco, a developer of electric hybrid start-stop technology for heavy trucks, is currently deploying 22 of its systems on trucks at the Port of Los Angeles and has plans to convert 1,800 more trucks, significantly reducing operational costs and emissions. And all three companies are creating direct and indirect green jobs in the region, another pillar of the City's Sustainability pLAn.
 
CarbonCure, working with local partner Robertson's (a Mitsubishi company), is helping to reduce industrial emissions by taking CO₂ captured from large emitters and permanently injecting it into fresh concrete. To help the City reach its goals of clean and healthy buildings, SolarSkyrise develops tools to analyze the solar potential of new or existing structures and has made their software, Bimmer, available free of charge to the public sector, educational institutions, and design/architecture firms during the pandemic.

These are just a few examples of the work being done but the message is clear: Canada has been and will continue to be a key partner in LA's green future. When this pandemic is over, going "back to normal" won't be good enough. We can do better with a greener, stronger, more equitable economy. And we'll get the results we're looking for faster by doing it together.

Zaib Shaikh is Consul General of Canada,  Los Angeles. 
Return to Recap
For reprint and licensing requests for this article, CLICK HERE.