Who's Who in Tech: The Big Players Casting a Long Shadow in LA
Monday, February 1, 2021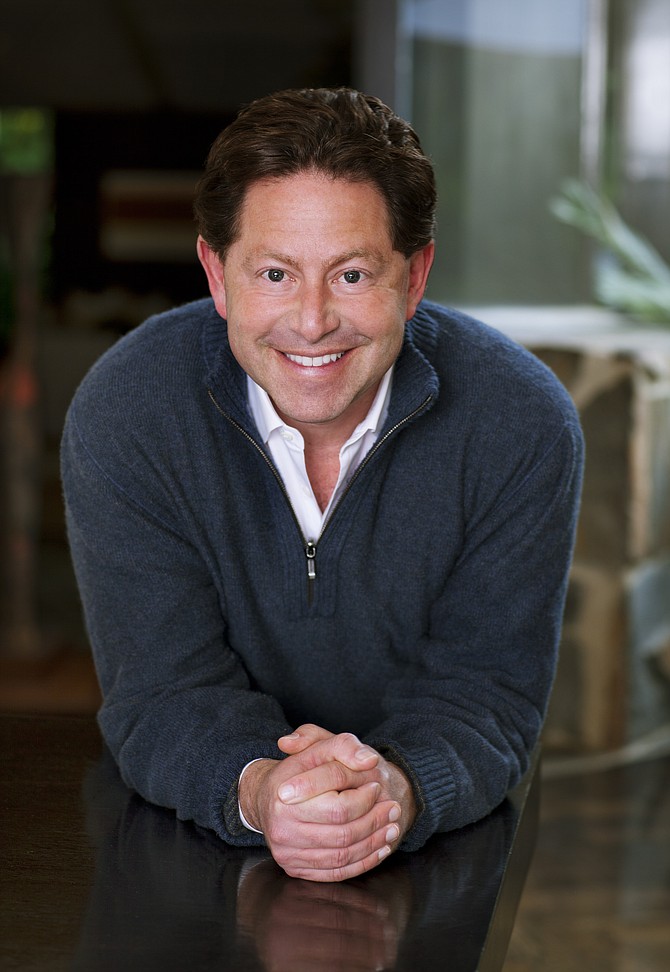 Activision Blizzard Inc.
FOUNDED: 2008
HEADQUARTERS: Santa Monica
CEO: Robert Kotick
BUSINESS: Video gaming
EMPLOYEES: 9,200 (Q4 2019)

MARKET CAP: $72.2 billion
REVENUE: $1.95 billion (Q3 2020)

NEED TO KNOW: Long before 2008, when Activision Blizzard Inc. formed out of the merger of Activision Inc. and Vivendi Games, Los Angeles was a major hub for the video game industry. The combination of these gaming leaders created an industry juggernaut and what is now one of the most valuable companies in L.A.

Video games surged in popularity last year, and Activision Blizzard reaped the benefits with revenue for the first three quarters of 2020 up 26% over the same period in 2019.

In the year's final quarter, Activision Blizzard released new titles in its signature "Call of Duty" and "World of Warcraft" series, and in January the company's market capitalization hit an all-time high.

The game publisher found success over the last two years with mobile and free-to-play versions of popular games like "Call of Duty." In an October earnings call, Chief Executive Robert Kotick said this would be a key part of the company's efforts to maximize the popularity of its valuable franchises.

Kotick also said the company is looking for new ways to capitalize on the success of "Candy Crush," the addictive mobile game Activision Blizzard added to its list of franchises with the 2016 acquisition of King Digital Entertainment.

QUOTABLE: "As the community engages, they consume more content," Kotick said. "More players are purchasing premium content than ever before, and these growth rates highlight the tremendous power of the combination of our premium and free-to-play business model."
Snap Inc.
FOUNDED: 2011
HEADQUARTERS: Santa Monica
CEO: Evan Spiegel
BUSINESS: Social media
EMPLOYEES: 3,195 (Q4 2019)
MARKET CAP: $79.9 billion
REVENUE: $679 million (Q3 2020)  
 
NEED TO KNOW: Gone are the days when investors worried about Snap Inc.'s disappointing initial public offering and wondered whether the company's signature mobile app, Snapchat, would lose users to Instagram. Snap's value more than doubled in 2020 as the company rolled out new features and expanded its library of original games and streaming content.

In the third quarter of 2020, Snap reported a user growth rate of 18% year over year and a revenue total more than 50% higher than the same period a year earlier Snap then took on rival TikTok directly with the launch of a feature called Spotlight, which allows users to share short videos publicly and to collect monetary rewards when clips go viral.

Chief Executive Evan Spiegel said the company's solid growth numbers stem from a focus on development of new user features and assuring solid returns on investment for advertisers.

In its quest to develop more in-app features, Snap has partnered with third-party software developers and startups, many of them based in the L.A. area. In 2018, the company launched an incubator for budding creators of digital content. Last year, Snap rolled out another program called Yellow Collabs, in which participating companies worked with Snap to design new features and tools for app users.

QUOTABLE: "The revenue and community growth we have generated as a result of these efforts has afforded us the opportunity to double down and innovate even more, especially around our camera and augmented reality platform," Spiegel said on a call with investors.
Google
PARENT COMPANY: Alphabet Inc.
FOUNDED: 1998
LARGEST L.A. OFFICE: Playa Vista
CEO: Sundar Pichai
BUSINESS: Internet services
L.A. EMPLOYEES: Approximately 1,000
NEED TO KNOW: All of the "big five" tech companies have offices in the Los Angeles area, but Google is poised to be a major player locally once employees return to physical office locations.

Google, and its parent company, Alphabet Inc., already had a significant Silicon Beach presence in 2018 when it added 450,000 square feet of office space in a converted Playa Vista airplane hangar that once housed Howard Hughes' enormous Spruce Goose aircraft.

Only a few months later, Google signed a lease to take over most of the former Westside Pavilion shopping mall in West Los Angeles. The company is tentatively expected to move into the nearly 600,000-square-foot space in 2022, though Google reportedly told employees last year that its offices won't reopen until September 2021 at the earliest.

By expanding its presence in Los Angeles, Google is putting itself in a good position to capitalize on the high volume of future tech employees produced by local colleges and universities. Only three other U.S. cities — New York; Washington, D.C.; and Boston — produce more tech degrees annually, according to a CBRE Group Inc. report released last summer.
 
QUOTABLE: Mayor Eric Garcetti has touted Google's Los Angeles presence as a key contributor to the growth of the city's tech sector. "This investment in our city, our economy and our people helps L.A. continue to create tech jobs faster than any other city in America," he said when Google opened its Playa Vista office.
Riot Games Inc.
PARENT COMPANY: Tencent Holdings Ltd.
FOUNDED: 2006
HEADQUARTERS: Sawtelle
CEO: Nicolo Laurent
BUSINESS: Video gaming
EMPLOYEES: 2,500
NEED TO KNOW: It may not be obvious to casual observers, but Riot Games is at the heart of a rapidly growing esports industry for which Los Angeles is the U.S. capital.
 
The video game publisher released its first title, "League of Legends," in 2009 and has spent more than a decade developing a now-massive fanbase around the game and the players who compete in it professionally.

Livestreams of the 2020 League of Legends World Championship in Shanghai garnered more than 45 million peak concurrent viewers, according to Riot Games.

The company last year launched a new game, "Valorant," as well as a league of professional teams to foster an esports fan base around the title. Even before its official release, the game attracted more than 3 million daily players in a testing period, the company said.

Riot's success has buoyed other Los Angeles companies in the esports industry, including the owners of professional franchises like SoloMid Corp., broadcasters such as Super League Gaming Inc. and amateur competition organizer Play Versus Inc.

QUOTABLE: "Our Platform Group has built the infrastructure needed to take us from a single game on a single platform to a limitless future with multiple games across multiple platforms, all able to interact with each other seamlessly," said Riot Chief Operating Officer Scott Gelb last year.
Keep reading the 
2021 Who's Who in Tech Special Report
.
For reprint and licensing requests for this article, CLICK HERE.