Santa Monica-based NextCar Plans to Rebrand as Autonomy
Monday, December 6, 2021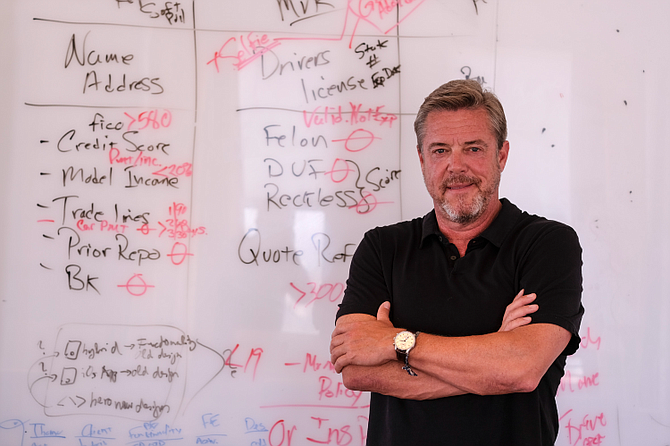 NextCar Holding Co. Inc. is going to market as Autonomy.
The Santa Monica-based company, which specializes in offering short-term vehicle subscriptions, acquired the Autonomy.com domain name and related intellectual property from Micro Focus International in England on undisclosed terms.

"Our belief is that Autonomy, which symbolizes freedom, is more relevant now when we're all coming out of the pandemic and want to have a little bit of access to life as usual," Chief Executive Scott Painter told the Business Journal. "Mobility is one of the most important ways to feel free, and so Autonomy is a great brand."
 
The new name should also prevent confusion with NextCar International in Maryland, an online car rental company that owns the Nextcar.com domain. Painter's customers, meanwhile, are using Nxcr.com.

"It was important to us to … have a brand name … that consumers could get to easily without having to come up with some clever derivative or other domain that's close, but not really," he said. "Autonomy.com we think obviously handles that."

Painter, who co-founded NextCar last year with Georg Bauer, said the company plans to invest more than $1 million in the rebranding effort, which will kick off once the business is fully up and running.
 
"We've launched in beta at the end of September," he said. "We're not out there promoting it and trying to get a lot of customers right now. W. The core of our business is a digital service capability so that you can activate your subscription entirely on your phone and make all of your payments and manage your account on your phone, and that requires quite a bit of building."
NextCar has 70 employees and has raised $35 million in equity funding to date. The company has also secured a line of credit to fund vehicle purchases. It partners with local dealers to show available vehicles to consumers visiting its website or app. Once the consumer makes a selection, the subscription contract with NextCar kicks in, and the company buys the car from the dealer and hands the keys to the customer.
 
The subscription, which runs month to month after a three-month starting period
, also includes registration, maintenance and car insurance.  

"We use the equity (raised to date) to build business and to hire the core team, pay overhead, and then the debt is what we use to buy the cars as assets," Painter said, adding that returned vehicles not in demand will be sold quickly. "That way, we avoid the trap that most rental car companies are stuck in, where they have a lot of cars sitting around and not all of them are generating  revenue."
For reprint and licensing requests for this article, CLICK HERE.