CMA CGM Group Makes Moves to Reduce Shipping Container Buildup in LA and Long Beach
Monday, December 6, 2021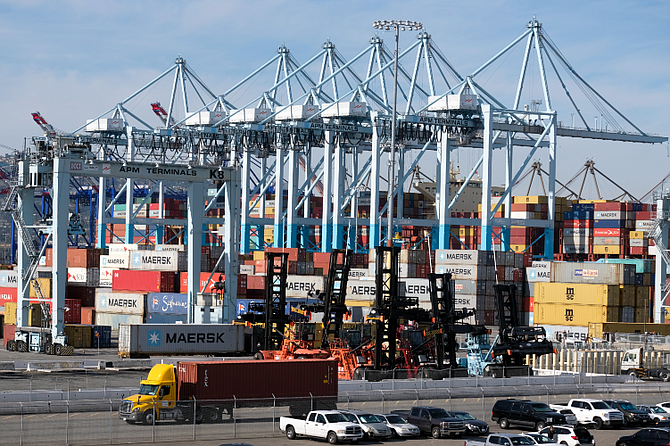 CMA CGM Group, in a bid to help ease congestion at the local ports, is giving out monetary rewards to importers that pick up their containers within eight days of unloading.
 
The Marseille-based shipper's Early Container Pickup Incentive Program launched Dec. 1 and will provide $100 per container hauled off during daytime hours, Monday through Friday, and $200 for nighttime or weekend pickups.
 
"The CMA CGM Group is committed to doing everything we can to assist in improving overall supply chain velocity in Southern California," Ed Aldridge, president of CMA CGM and APL North America, said in a statement. "By incentivizing the movement of containers off the terminals and ensuring pickups can be made on nights and weekends at FMS, we will decrease truck turn times and expedite the flow of goods into the United States. This is just one more way we are working with our port partners and the Biden-Harris Supply Chain Task Force to ensure shelves are full and Americans have access to the vital items they need on a daily basis."

Meanwhile the Port of Los Angeles and Port of Long Beach announced last week that they will delay implementing the container dwell fee directed at ocean carriers until Dec. 6, citing significant improvement in clearing containers that have been idling on docks awaiting pickup. Since the fee was announced Oct. 25, the twin ports have seen a combined decline of 37% in aging cargo on the docks.

The CMA CGM incentive, lasting through the end of February, could cost the ocean carrier about $22 million, according to the company, which reported $15.3 billion in revenue for the third quarter — an 89.4% year-over-year increase. The group's net income for the quarter was $5.6 billion, up from $567 million during the same period last year.
For reprint and licensing requests for this article, CLICK HERE.