SpaceX Delivers NASA Supplies to Space Station
Monday, August 30, 2021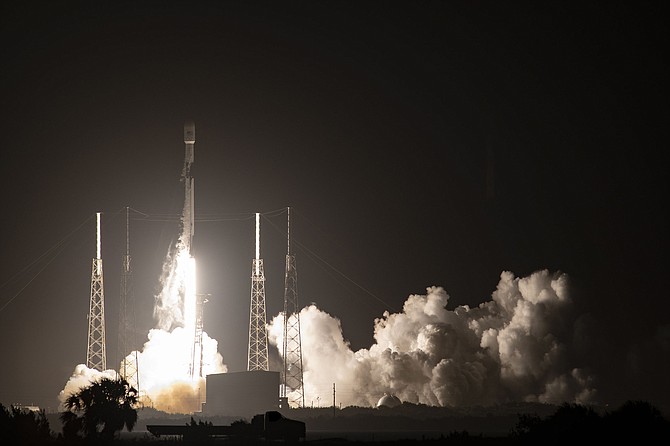 Space Exploration Technologies Corp. delivered 4,800 pounds of vehicle hardware, spacewalk equipment, crew supplies and materials for science experiments to the International Space Station at 7:30 a.m. Monday, completing the Hawthorne-based company's 23rd commercial resupply mission for NASA.
SpaceX's Falcon 9 rocket took off from Launch Complex 39A at the Kennedy Space Center in Florida at 12:14 a.m. local time Aug. 29. The company's Dragon cargo spacecraft, which is powered by 16 engines, detached from Falcon 9 around 12 minutes after blasting off. The rocket's first stage stuck a smooth landing in the Atlantic Ocean and was recovered by a SpaceX drone ship.  
The Dragon delivered several NASA science experiments to the orbiting space station, including those designed to further research on remote-controlled drug delivery, genetically-engineered plants, and the prevention and treatment of bone loss.
The launch was originally scheduled for Aug. 28 at 12:37 a.m. but was delayed due to weather complications.
SpaceX has other NASA contracts underway, including a $178 million contract to conduct the launch for the agency's mission to investigate Europa, one of Jupiter's moons. The mission will use SpaceX's Falcon Heavy rocket and is scheduled for October 2024.
For reprint and licensing requests for this article, CLICK HERE.