Merger Activity Heats Up Among Local Credit Unions
Monday, August 16, 2021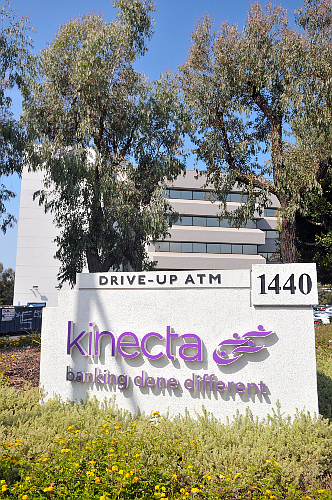 Merger mania is taking hold again among credit unions, particularly in Los Angeles County.

"It's a clear trend," said Michael Bell, a lawyer in Royal Oak, Mich., who has helped credit unions do merger deals. "I absolutely see it in Los Angeles and California."

Credit union executives say the consolidation is being driven by low interest rates, which present competitive and profitability challenges for smaller institutions, those with less than $1 billion in assets, and makes them open to mergers.

Consolidation in the sector happened at breakneck speed in 2019, but activity came to a near halt during the pandemic. With workplace restrictions easing, the pace of mergers has quickened.
 
"In our industry, there are forecasts from our trade associations, economists and people who study us on a regular basis that we should see something south of 3,000 credit unions over the next 10 years — down from 5,000 now. There is going to be considerable merger activity continuing over the next decade," Westwood-based University Credit Union President and Chief Executive David Tuyo II said.
 
In late July, University Credit Union, which has nearly $900 million in assets, announced plans to absorb Dublin-based Chabot Federal Union, an institution with $74 million in assets, if members approve the deal next month. 

The mergers come at a time of record financial results for the credit union industry. Total deposits for the 99 locally headquartered credit unions in L.A. County hit a record $55 billion at the end of 2020, up 26% from $43.6 billion in June 2019, according to data provided by the California & Nevada Credit Union Leagues.

Outstanding loans reached a record $36 billion in 2020, more than double the $18.8 billion total a decade ago.
 
Meanwhile, membership in local credit unions, which employed roughly 8,340 workers in 2020, reached 3.1 million. That's an increase of about 100,000 members from June 30, 2019, and a jump from 2.4 million members back in 2012.

Kinecta merger
The biggest local credit union merger came April 1 between Kinecta Federal Credit Union in Manhattan Beach and Xceed Financial Credit Union in El Segundo.

Kinecta is a mover and shaker in the South Bay and Orange County. The institution opened a glitzy branch earlier this year in Huntington Beach and is building a branch in Manhattan Beach that is expected to open by year-end.

The Manhattan Beach branch, which is located on expensive turf, could have cost as much as $4 million to build, according to Steve Reider, president of Birmingham, Ala.-based Bancography Inc., a leading branch consultant in the United States.
 
Kinecta CEO Keith Sultemeier declined to discuss the motivation behind the Xceed merger, as did Xceed President and CEO Teresa Freeborn, who filled the newly created post of president with Kinecta.

In a recent interview with CU Broadcast, a credit union industry podcast, the two CEOs hyped their deal and its benefits. Sultemeier boasted about getting a long-sought presence in tech-rich El Segundo and two full-service branches in Northern California to serve 3,000 members, while Freeborn discussed Xceed gaining access to products and services it couldn't afford or deliver on its own.
 
With $6.3 billion in total assets, nearly 300,000 members and 32 locations, the combined institution will be the nation's 35th largest credit union. It will be California's eighth largest in terms of assets and the largest in the South Bay.

On the CU Broadcast, Sultemeier said the integration will be expensive and that his credit union would "take a hit this year," though going into 2022 and 2023, there should be an "acceleration in earnings" as it takes advantage of scale by becoming larger.
 
Xceed reported a 2020 loss of $2.6 million while Kinecta had a profit of $23.9 million.

Kinecta tried to execute another blockbuster merger nearly a decade ago with Huntington Beach-based NuVision Federal Credit Union. But the deal unraveled after a year-and-a-half of negotiations, and NuVision CEO Roger Ballard eventually gave up his post as joint CEO of the combined credit union. 

'Economies of scale'
Another deal came together on July 1 with the merger of downtown-based Federal Employees West Federal Credit Union and Anaheim Hills-based Credit Union of Southern California.
 
The combined organization will retain the CU SoCal name and will have more than $2 billion in assets, 18 branches and will serve more than 125,000 members throughout Los Angeles, Orange, Riverside and San Bernardino counties.
 
Dave Gunderson, CU SoCal president and chief executive, will continue in that capacity with the merged institution.

Gunderson has become adept at consummating mergers, having overseen 21 since 1999. The West Fed merger was the first for Gunderson's institution since CU SoCal merged with Laguna Niguel-based FedONE Federal Credit Union in June 2019.

"There are many small, healthy credit unions that have a niche and don't need to merge. But gaining economies of scale today is important because it allows us the opportunity to provide more value to our members," Gunderson said. "As a percentage of credit unions, merger activity has upticked."
 
As for Chabot, which reported a quarterly loss of $31,300 in the three months that ended June 30, it settled on University Credit Union because both institutions' field of membership, in credit union parlance, focused on education.

The decision was made after Chabot formed a committee to interview merger prospects.

"When Covid hit, all of a sudden the yield on my $50 million investment portfolio dropped dramatically. It was no longer enough to cover our operating expenses," said Christine Petro, Chabot's chief executive.
 
"We weren't going to be able to continue to invest in the technology and the products and services that we have to maintain our competitiveness," Petro added.
 
"We'd been operating at a loss for so many months that our members' capital started to dwindle," she added.

It's the first merger by University Credit Union since Tuyo joined as president and chief executive in July 2017, although the institution has been partnering with universities throughout the state to build its membership.
 
"For us, Chabot is literally right in the center of our expansion in Northern California because it gives us a kind of hub to connect with the spokes we didn't have with our partnerships," Tuyo said. "During the pandemic, no one was making a decision to merge because they wanted to see how this would turn out."
For reprint and licensing requests for this article, CLICK HERE.