LABJ Insider: Mayor Garcetti Outlines Recovery Plans for LA Businesses
Monday, April 26, 2021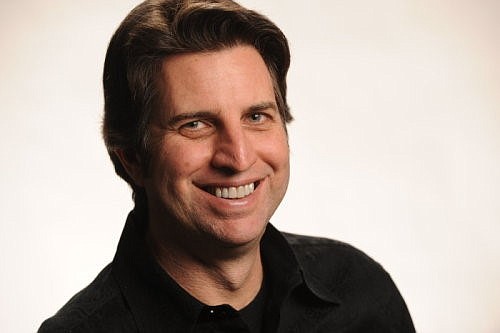 Mayor Eric Garcetti, who guided Los Angeles through the start of Covid-19 with regular broadcasts that were equal parts pandemic pep talks, public health seminars and doses of stark reality,  last week made his highest-profile address since the early days of the crisis.

In his annual State of the City speech, standing in front of Griffith Observatory with a rapidly recovering Los Angeles fanning out behind him, Garcetti offered up a mix of visions and solutions.

There was plenty to interest business leaders, especially because Garcetti didn't skimp when it came to finding ways to spend the federal pandemic relief funds.

He pledged to allocate $300 million of that Washington, D.C., money for programs that include rent and mortgage relief in the city, ensuring building owners will continue to see dollars coming in while helping residents keep roofs over their heads.

Garcetti also carved out funds for small businesses, setting a target of $5,000 checks for 5,000 different small companies across the city as a way to help speed their rebound.

He also talked about continued infrastructure investment, ranging from the ongoing projects at LAX (which still appear to be on track, by the way) to overhauling the Hyperion sewage treatment plant to increase the use of recycled wastewater — an timely initiative as California exits a subpar rainy season.

In perhaps his boldest stroke, Garcetti unveiled plans for a guaranteed basic income experiment that will provide 2,000 households with $1,000 a month. At $24 million total, it's not the largest piece of the budget, but it may be one of the most intriguing.

Garcetti's biggest move, though, was a proposal to spend $1 billion this year on L.A.'s homelessness problem. It's a lightning rod of an issue, especially for many top business execs and civic leaders, who figure to be watching closely for progress, or lack of it.

And the mayor wasn't done. A few days later, he rolled out plans to help the city's hard-hit tourism industry at a roundtable with hospitality leaders. Initiatives included $5 million toward a national marketing campaign and the creation of a Tourism Cabinet focused on returning visitors and jobs to the sector.

• • •
 
Keeping with the civic storyline, Austin Beutner announced last week that he would step down when his contract expires in June after three years as superintendent of the Los Angeles Unified School District. Regardless of how you grade his performance, you can't overstate the challenges he faced, starting with a teacher's strike and ending with a pandemic.

• • •
 
CarbonBuilt Inc., a startup based at UCLA that was recently profiled in the Business Journal, was named one of two winners for the most recent XPrize competition. The company scored $7.5 million for its process to use carbon dioxide emissions to make concrete. 
For reprint and licensing requests for this article, CLICK HERE.