East Hollywood Development Gets $22 Million Construction Loan
Monday, April 12, 2021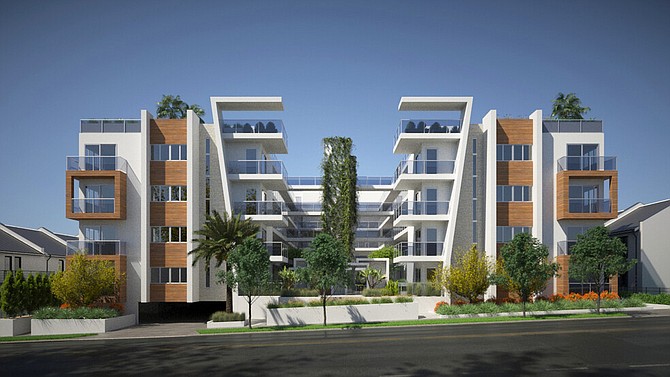 An apartment development in East Hollywood has secured a $21.5 million construction loan from Brentwood-based Parkview Financial.

The five-story building from developer Oakwood CA is planned on 0.68-acre site at 4065 Oakwood Ave. Once complete in 2022, it will hold 68 units averaging 1,059 square feet, with two studio apartment units, 25 one-bedroom units and 41 two-bedroom units.
 
Fourteen of the apartments will be reserved for low-income tenants. Also slated for the site are 100 parking spaces and a 4,000-square-foot courtyard.
 
"With hundreds of units under construction, this East Hollywood submarket has seen a resurgence of new development activity lately," Paul Rahimian, chief executive and founder of Parkview Financial said in a statement. "While the pandemic has hit certain L.A. rental markets harder than others, this area has been less affected as rents are about 20% lower than nearby neighborhoods. Parkview saw this loan as a favorable opportunity to meet the demand for new product here as the majority of the inventory is vintage."

Vacancy rates in the submarket, according to Parkview, were below 4% for most of the last 10 years but are around 5.6% now due the pandemic.

There are roughly 850 multifamily units under construction in the submarket, most of which are in properties with 50 units or less.

Other projects in the area include the Santa Monica/Vermont development, a project with 160 to 200 affordable units with commercial space that's being developed by the Little Tokyo Service Center and Los Angeles County Metro Transportation Authority; and the Vermont Hollywood, a former movie theater being developed into a 1,200-person venue, expected to open later this year.
For reprint and licensing requests for this article, CLICK HERE.