Ares Raises $1.7 Billion for Distressed Real Estate Investments
Wednesday, April 7, 2021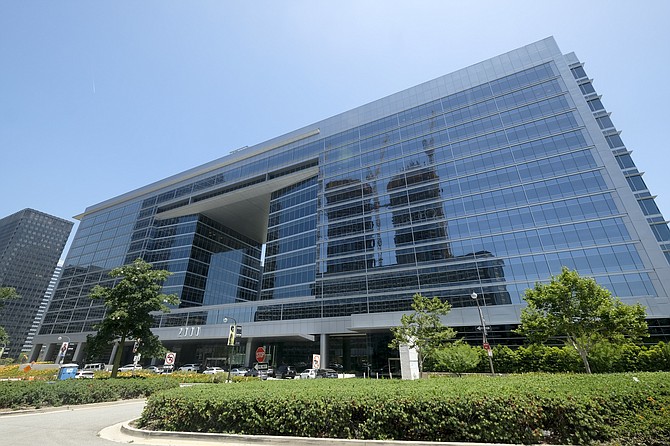 Century City-based Ares Management Corp. said April 6 that it has raised more than $1.7 billion in its U.S. Real Estate Opportunity Fund III to target distressed and development opportunities in a real estate world battered by coronavirus restrictions in the workplace.
The fund, one of Ares' biggest, saw significant demand from investors in North and South America, Asia, Europe and the Middle East. It had originally sought to raise $1.5 billion.
This marks the largest U.S. real estate equity fundraise for Ares to date and is a significant increase from the $1 billion in commitments raised for the predecessor fund and related activities.
"The fund has already capitalized on what we believe is an attractive market opportunity post-Covid-19," the company stated. "The fund is positioned with ample dry powder to deploy towards forthcoming opportunities as they arise."
Ares Management has been on a roll of late.
Last week, the firm agreed to
buy Landmark Partners from BrightSphere Investment Group Inc.
in a $1.1 billion deal. The acquisition stands to boost Ares' assets under management by 9.4% to $215.7 billion. it will also increase the firm's total employees by 10% to 1,600.
Boston-based Landmark is one of the largest investors in secondary private equity funds with an ownership stake in the alternative asset management industry.
In connection with the acquisition, Ares announced April 6 that it had priced an offering of 9.5 million shares of stock at $54 per share, expected to close April 8. Ares also offered the deal's underwriters an option to buy more than 1.4 million shares.
In addition, Ares agreed to sell $250 million of its stock to Sumitomo Mitsui Banking Corp., an existing Ares shareholder. Proceeds will be used to help pay for the Landmark acquisition and to repay debt and pursue other "strategic acquisitions and growth initiatives," Ares said in a statement.
Ares plans to report its 2021 first-quarter financial results on April 29.
In March, the firm closed its alternative credit fund, the Ares Pathfinder Fund, at $3.7 billion, well above its original target of $2 billion.
Also in March, Ares completed its acquisition of Altico Capital India Ltd., a Mumbai-based finance company that provided loans and financing to India's real estate sector before experiencing financial difficulties in 2019. It was Ares' biggest investment to date. 
For reprint and licensing requests for this article, CLICK HERE.