Guess Earnings Top Expectations
Monday, April 5, 2021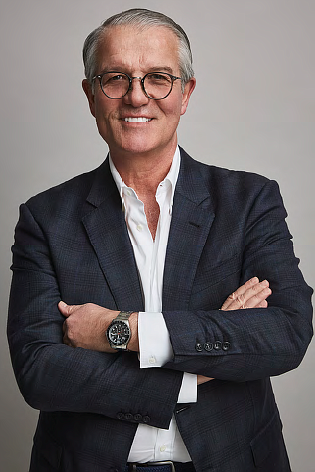 Shares of Guess Inc. rose about 5% to a market value of $1.6 billion last week after the downtown-based retailer reported better-than-expected financial results for its fiscal fourth quarter ended Jan. 30.

The company's earnings "significantly exceeded our expectations, in spite of the difficult circumstances we continued to face due to the pandemic," Chief Executive Carlos Alberini said in a statement. "During the period, we expanded gross margin and managed expenses tightly, which helped us to mitigate the anticipated revenue decrease."

Guess' net revenue for the fourth quarter was $648.5 million, a 23% decrease from $842.3 million in the prior-year quarter. Analysts had anticipated revenue of $659.9 million.
 
Net earnings were $70.42 million, or $1.07 per share, compared to $1.18 in the fourth quarter of fiscal 2020. Wall Street had expected a net income of 56 cents per share.

For the year, Guess' net revenue was $1.88 billion, down 30% from $2.68 billion in fiscal 2020. Analysts expected $1.89 billion in sales.
 
Net revenue attributable to the company's Americas region was down 37%, while European and Asian markets dipped 25% and 33%, respectively.

Guess also posted a net loss of $81.2 million, or $1.27 per share, for the year, compared to a net profit of $95.9 million, or $1.33 per share, during its fiscal 2020.
Analysts had expected a net loss of about 72 cents per share.

The company operates 1,046 stores in the Americas, Europe, the Middle East and Asia. Its partners and distributors run 524 additional retail stores, for a total of 1,570, or 159 fewer than Guess had on Feb. 1, 2020.
 
About 77% of Guess stores are open. Most of the closed locations are in Europe, where a new round of government-mandated temporary closures is in effect.

Guess management said it expects revenue in the current quarter and fiscal 2022 to be down in the high single digits compared to the same period in fiscal 2020. The company also said it plans to stick with the five-year strategic plan it presented in December 2019.

"During the year we made great progress executing our strategic plan and were able to accelerate the implementation of several key initiatives," Alberini said.  
For reprint and licensing requests for this article, CLICK HERE.